Here are my five nominees for Crossword of the Month for October 2013. Note that if a puzzle requires a subscription to solve, clicking on the title below will lead to a review of the puzzle. If no subscription is required, clicking on the title below will lead to the puzzle itself.
In chronological order, our five nominees are:
Untitled by Evan Birnholz. The New York Times, October 3rd, 2013.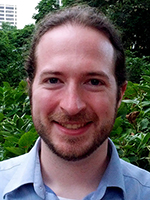 Creative twist on the two-way rebus square idea.
Untitled by Byron Walden. The New York Times, October 5th, 2013.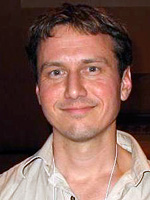 Outstanding freestyle crossword from one of the very best constructors around.
Untitled by Jason Flinn. The New York Times, October 9th, 2013.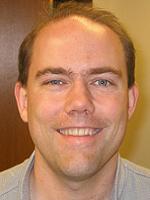 Unusual find by a debut constructor: two famous stories by Philip K. Dick cleave and then stack perfectly for a 15×15 grid.
"Cut Down" by Brendan Emmett Quigley. www.brendanemmettquigley.com, October 17th, 2013.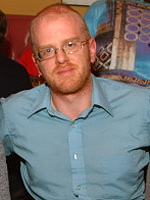 Clever rebus idea, where a 6-pack of ABS occupies the center of the grid.
"Heisenberg Uncertainty" by Francis Heaney. The American Values Club Crossword, October 24th, 2013.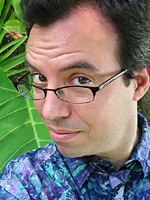 Masterful and amusing play on the show "Breaking Bad," where the solver is literally required to "make meth."
And the winner is:
Francis Heaney for "Heisenberg Uncertainty."

I chose this puzzle because 1) its timing is right on, with the final season of "Breaking Bad" drawing to a close; 2) its idea is clever, using four "Heisenberg squares" (squares where two different letters work for both the across and down), and 3) its execution is more or less perfect, since each of the four letters in the word METH is changed exactly one time.
If you're new to the concept of "Heisenberg squares," let me use an example from this puzzle to illustrate it. At 11-down, Francis clues EXPANSIVE as Like acres and acres of real estate, say, crossing the word MATH at the A. But if you "make meth" by changing the A in MATH to an E, then you get the word EXPENSIVE, which also satisfies the clue.
This gimmick idea is well-known, but the wrinkle here of changing those letters to make another specific word four times is novel, timely, and clever, and wins my pick for October's Crossword of the Month.
Full list of Crossword of the Month winners:
September 2013 — Anna Shechtman, American Values Club Crossword
October 2013 — Francis Heaney, American Values Club Crossword