Here are my five nominees for Crossword of the Month for March 2015. Note that if a puzzle requires a subscription to solve, clicking on the title below will lead to a review of the puzzle. If no subscription is required, clicking on the title below will lead to the puzzle itself.
In chronological order, our five nominees are:
Extended Care by Dave Sullivan. Fireball Crosswords, March 1st, 2015.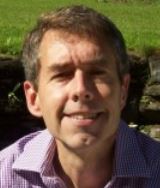 Two leaps required on this elegant meta: figuring out why the words don't fit in the grid, then deducing what Nobel Prize winner that leads to.
Following Commands by Sam Ezersky. The Grid Kid, March 2nd, 2015.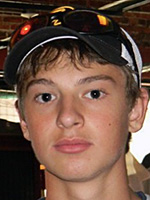 Smart and completely unique theme concept (as far as I know). I won't say more since you'll want to solve this and probably haven't already!
Untitled by Ellen Leuschner and Jeff Chen. The New York Times, March 12th, 2015.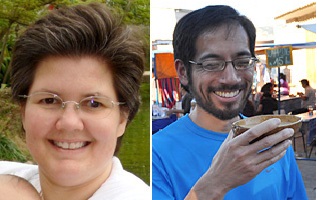 There's a good reason for those unwieldy 2×2 boxes in the grid.
Upsides by Jeremy Newton. The New York Times, March 22nd, 2015.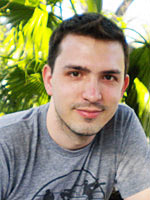 Epic.
Untitled by Byron Walden. The New York Times, March 26th, 2015.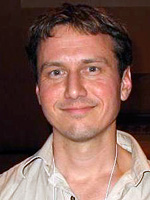 Logical and amusing idea: the letters R-I-N-S-E rotate through the five stacked theme entries, producing the revealer RINSE CYCLE. And your standard Walden-quality grid around it (all four corners are beautiful).
And the winner is…
.
.
.
.
.
.
.
.
.
.
.
.
.
.
.
.
.
.
.
.
.
.
.
.
.
.
.
.
.
.
.
.
.
.


Jeremy Newton for Upsides.
This is what every New York Times crossword solver hopes the Sunday puzzle will be when they open up the magazine: ambitious and surprising, with a theme idea that's just tricky enough to figure out, and which delivers a fantastic a-ha moment once you do.
Those six innocent-looking five-letter words along the sides of the grid are actually part of four other entries climbing upward(!), which fan out like a river delta as they flow north. So the N in TETON is not only the first letter of NYSENATE on the cross, but also NORTH, NO TAX, NOT EVEN A LITTLE, and NOTE TO SELF while climbing up and over.
Pretty amazing, and my choice for March 2015's Crossword of the Month.
Full list of Crossword of the Month winners:
March 2015 — Jeremy Newton, The New York Times
February 2015 — Byron Walden, The New York Times
January 2015 — Jill Denny and Jeff Chen, The New York Times
December 2014 — Pete Muller, Muller Monthly Music Meta
November 2014 — Tom McCoy, The New York Times
October 2014 — Caleb Madison, American Values Club Crossword
September 2014 — Peter Broda, Fireball Crosswords; Francis Heaney, MGWCC (tie)
August 2014 — Josh Knapp, The Washington Post
July 2014 — David Phillips, The New York Times
June 2014 — Patrick Blindauer, www.patrickblindauer.com
May 2014 — Sam Donaldson, Fireball Crosswords
April 2014 — Patrick Blindauer, www.patrickblindauer.com
March 2014 — Brendan Emmett Quigley, American Values Club Crossword
February 2014 — Neville Fogarty, www.nevillefogarty.wordpress.com
January 2014 — Peter Broda, The Cross Nerd
December 2013 — Francis Heaney, American Values Club Crossword
November 2013 — Pete Muller, Muller Monthly Music Meta
October 2013 — Francis Heaney, American Values Club Crossword
September 2013 — Anna Shechtman, American Values Club Crossword