Here are my five nominees for Crossword of the Month for October 2016. Note that if a puzzle requires a subscription to solve, clicking on the title below will lead to a review of the puzzle. If no subscription is required, clicking on the title below will lead to the puzzle itself.
In chronological order, our five nominees are:
Six of One, Half a Dozen of the Other by Jeff Chen. The Wall Street Journal, October 8th, 2016.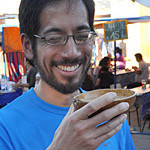 Six letters serve double duty in theme entries — forward the first time and backwards the second, like SAIDSO in BECAUSEISAIDSONEUB — that's "Because I said so" going forward, and then "Buenos dias" going backwards. Another good one: STRAMI in HOTPASTRAMINIM, with "hot pastrami" forward and "mini-marts" backwards.
How Cryptic! by Pete Muller. Muller Monthly Music Meta, October 9th, 2016.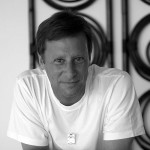 The jewel in the crown thus far among this year's Muller Music Metas.
Untitled by Brad Wilber and Sam Donaldson. The Los Angeles Times, October 22nd, 2016.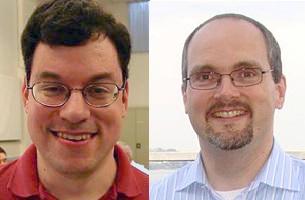 When you choose to write a crossword puzzle without a theme, your fill bears a moral obligation to shine. This freestyle delivers mightily; just count the number of marquee entries.
Up the River by Jacob Stulberg. The Wall Street Journal, October 22nd, 2016.
Like spawning salmon, just travel up the various rivers herein to continue your theme entry's journey.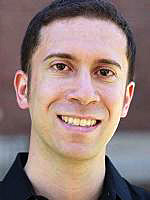 Untitled by Milo Beckman. The New York Times, October 27th, 2016.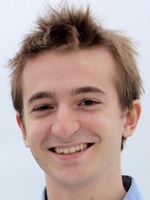 Four words that can follow "ghost" — WRITTEN, TOWNS, STORY, and BUSTERS — appear ghostlike in the grid, as they only show up on the Acrosses, not on the Downs. Fittingly, this ran the week of Halloween.
And the winner is…
.
.
.
.
.
.
.
.
.
.
.
.
.
.
.
.
.
.
.
.
.
.
.
.
.
.
.
.
.
.
.
.
.
.
.
.
.
.
.
.
.
.
.


Pete Muller for How Cryptic!.
Sneaky and completely novel meta gimmick: theme entries anagram into cryptic crossword clues missing their anagram indicator. So THOUSAND is the Beatles' "Twist and Shout," where "twist" indicates the anagram and then AND SHOUT are the letters to be anagrammed. Here's another one: THINK, DEAR is Springsteen's "Dancing in the Dark," with "Dancing" indicating the anagram and THINK, DEAR anagramming to "in the Dark."
Letters from the seven songs' artists spell out BOLSTER, which isn't a famous song — but the B-52's "Rock Lobster" was the meta answer — with BOLSTER anagramming to "Lobster," and "rock" as its anagram indicator. So meta!
Wish I'd thought of that idea — it's novel, amusing, and typically well-executed, and my choice for October 2016's Crossword of the Month.
Full list of Crossword of the Month winners:
October 2016 — Pete Muller, Muller Monthly Music Meta
September 2016 — Jonathan M. Kaye, The New York Times
August 2016 — Ben Tausig, American Values Club Crossword
July 2016 — Byron Walden, American Values Club Crossword
June 2016 — Erik Agard, Glutton for Pun
May 2016 — Dan Schoenholz, The New York Times; Andrew Zhou, The New York Times (tie)
April 2016 — Francis Heaney, American Values Club Crossword
March 2016 — Andrew Ries, Aries Puzzles
February 2016 — Jacob Stulberg, The New York Times
January 2016 — Andrew Ries, Fireball Crosswords
December 2015 — Patrick Berry, The Wall Street Journal
November 2015 — Evan Birnholz, American Values Club Crossword
October 2015 — Christopher King, Chris Words
September 2015 — David Steinberg, Chronicle of Higher Education
August 2015 — Patrick Berry, MGWCC
July 2015 — Jeff Chen, American Values Club Crossword
June 2015 — Erik Agard, American Values Club Crossword
May 2015 — Patrick Berry, Fireball Crosswords
April 2015 — Joe Krozel and Timothy Polin, The New York Times
March 2015 — Jeremy Newton, The New York Times
February 2015 — Byron Walden, The New York Times
January 2015 — Jill Denny and Jeff Chen, The New York Times
December 2014 — Pete Muller, Muller Monthly Music Meta
November 2014 — Tom McCoy, The New York Times
October 2014 — Caleb Madison, American Values Club Crossword
September 2014 — Peter Broda, Fireball Crosswords; Francis Heaney, MGWCC (tie)
August 2014 — Josh Knapp, The Washington Post
July 2014 — David Phillips, The New York Times
June 2014 — Patrick Blindauer, www.patrickblindauer.com
May 2014 — Sam Donaldson, Fireball Crosswords
April 2014 — Patrick Blindauer, www.patrickblindauer.com
March 2014 — Brendan Emmett Quigley, American Values Club Crossword
February 2014 — Neville Fogarty, www.nevillefogarty.wordpress.com
January 2014 — Peter Broda, The Cross Nerd
December 2013 — Francis Heaney, American Values Club Crossword
November 2013 — Pete Muller, Muller Monthly Music Meta
October 2013 — Francis Heaney, American Values Club Crossword
September 2013 — Anna Shechtman, American Values Club Crossword