Here are my five nominees for Crossword of the Month for September 2016. Note that if a puzzle requires a subscription to solve, clicking on the title below will lead to a review of the puzzle. If no subscription is required, clicking on the title below will lead to the puzzle itself.
In chronological order, our five nominees are:
Dropping F-Bombs by Patrick Blindauer. www.patrickblindauer.com, September 1st, 2016.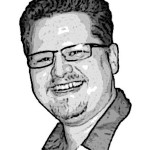 One of the top constructors in the country ends his 6-year monthly series with a typically original idea. His new project, a weekly 15×15 puzzle, is called Piece of Cake Crosswords.
Untitled by Ben Tausig. The New York Times, September 1st, 2016.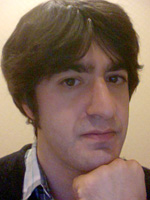 Schrödinger punched up to CotM levels by its apt revealer: four squares in the grid work for both M and F, making them GENDER-FLUID.
Ugh, This Theme Again? by Erik Agard. Glutton for Pun, September 3rd, 2016.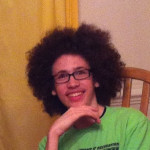 I thought all the add-a-letter themes had been done before, but not this one. Extremely amusing.
Untitled by Ian Livengood. The New York Times, September 15th, 2016.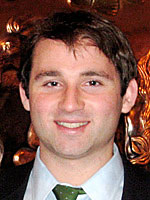 The most divisive crossword of the year, with more votes at Crossword Fiend than any puzzle I've ever seen — almost half of which were 5-star votes, and a quarter of which were 1-star votes!
The gimmick: each clue's first word had to be anagrammed for the answer to make sense, like [Manila alternative, in a guessing game] for MINERAL. Anagram "Manila" to "animal" and you get the 20 Questions reference.
Brilliant concept, but too much of a slog for solvers? Do we judge a crossword as a piece of art, or as an experience?
Untitled by Jonathan M. Kaye. The New York Times, September 29th, 2016.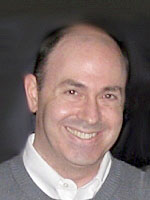 Slicing certain squares leads to unexpected results.
And the winner is…
.
.
.
.
.
.
.
.
.
.
.
.
.
.
.
.
.
.
.
.
.
.
.
.
.
.
.
.
.
.
.
.
.
.
.
.
.
.
.
.
.
.
.


Jonathan M. Kaye for Untitled.
Four pairs of squares take a BY on the across and a DD/VI on the downs. The revealer is DIVIDED BY, since a capital BY, bisected laterally, looks like a DV on top of a DI (see solution grid here for the full effect).
Very nice idea, both logical and interesting, and maximized with a grid that's both clean and clever (see where M.D. DEGREE gets him out of a tricky area), and then with the revealer entry also employing the gimmick.
So this new constructor has now published three puzzles in the New York Times, the first of which won Jeff Chen's Puzzle of the Week, the second of which was nominated here last month, and the third of which wins here this month.
Evidently a constructor byline to watch, and this masterwork of his is my choice for September 2016's Crossword of the Month.
Full list of Crossword of the Month winners:
September 2016 — Jonathan M. Kaye, The New York Times
August 2016 — Ben Tausig, American Values Club Crossword
July 2016 — Byron Walden, American Values Club Crossword
June 2016 — Erik Agard, Glutton for Pun
May 2016 — Dan Schoenholz, The New York Times; Andrew Zhou, The New York Times (tie)
April 2016 — Francis Heaney, American Values Club Crossword
March 2016 — Andrew Ries, Aries Puzzles
February 2016 — Jacob Stulberg, The New York Times
January 2016 — Andrew Ries, Fireball Crosswords
December 2015 — Patrick Berry, The Wall Street Journal
November 2015 — Evan Birnholz, American Values Club Crossword
October 2015 — Christopher King, Chris Words
September 2015 — David Steinberg, Chronicle of Higher Education
August 2015 — Patrick Berry, MGWCC
July 2015 — Jeff Chen, American Values Club Crossword
June 2015 — Erik Agard, American Values Club Crossword
May 2015 — Patrick Berry, Fireball Crosswords
April 2015 — Joe Krozel and Timothy Polin, The New York Times
March 2015 — Jeremy Newton, The New York Times
February 2015 — Byron Walden, The New York Times
January 2015 — Jill Denny and Jeff Chen, The New York Times
December 2014 — Pete Muller, Muller Monthly Music Meta
November 2014 — Tom McCoy, The New York Times
October 2014 — Caleb Madison, American Values Club Crossword
September 2014 — Peter Broda, Fireball Crosswords; Francis Heaney, MGWCC (tie)
August 2014 — Josh Knapp, The Washington Post
July 2014 — David Phillips, The New York Times
June 2014 — Patrick Blindauer, www.patrickblindauer.com
May 2014 — Sam Donaldson, Fireball Crosswords
April 2014 — Patrick Blindauer, www.patrickblindauer.com
March 2014 — Brendan Emmett Quigley, American Values Club Crossword
February 2014 — Neville Fogarty, www.nevillefogarty.wordpress.com
January 2014 — Peter Broda, The Cross Nerd
December 2013 — Francis Heaney, American Values Club Crossword
November 2013 — Pete Muller, Muller Monthly Music Meta
October 2013 — Francis Heaney, American Values Club Crossword
September 2013 — Anna Shechtman, American Values Club Crossword