Here are my five nominees for Crossword of the Month for August 2016. Note that if a puzzle requires a subscription to solve, clicking on the title below will lead to a review of the puzzle. If no subscription is required, clicking on the title below will lead to the puzzle itself.
In chronological order, our five nominees are:
Hearing All Sides by David Steinberg. The Wall Street Journal, August 3rd, 2016.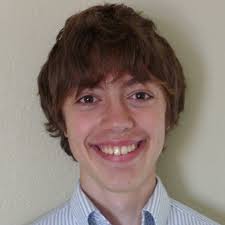 An amusing trifle: each of the twelve entries around the perimeter of the grid is a sound — SLAM, DRIP, CHOMP, and so on — tied together by music producer PHIL SPECTOR and his legendary WALL OF SOUND techniques. Fortuitous that those two are both eleven letters long.
Untitled by Jonathan Kaye. The New York Times, August 4th, 2016.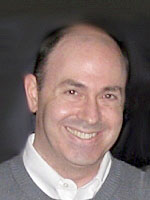 Four makes of car get immobilized by the infamous Denver boot, rendered cleverly and convincingly in the grid as each vehicle's O becoming a Q.
Untitled by Joel Fagliano. The New York Times, August 23rd, 2016.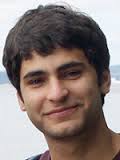 I'm surprised no one thought of this nice idea before: four nine-letter ice cream flavors are swirled in the grid, e.g. fill a 3×3 box in a spiral pattern.
Girl, Interrupted by Paolo Pasco. American Values Club Crossword, August 24th, 2016.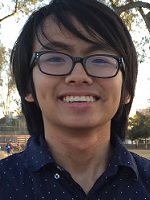 Maybe it's not the most original meta mechanism, but here I invoke the Merl Rule: if it's funny, then it works. This one is very funny, and the grid is so wide-open and lively that it could almost pass for a freestyle.
Problems with the Economy by Ben Tausig. American Values Club Crossword, August 31st, 2016.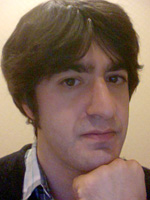 Snappy revealer phrases don't often translate well into a crossword theme. This one did.
And the winner is…
.
.
.
.
.
.
.
.
.
.
.
.
.
.
.
.
.
.
.
.
.
.
.
.
.
.
.
.
.
.
.
.
.
.
.
.
.
.
.
.
.
.
.


Ben Tausig for Problems with the Economy.
I had wanted to use CUT CORNERS myself as a revealer earlier this year but couldn't find a good way to make it work; how I wish I'd thought of this apt and pretty angle.
In five areas of the grid, a CONTRACTOR has chosen to CUT CORNERS; remove the corner letter from the indicated pair of entries and you get a problem with skimping. LEO crossing OAK becomes a LEAK when you cut its corner, for instance, and similar cuts reveal WARPING, a CRACK, unpleasant ODORS, and pesky CLOGS.
Funny and visually pleasing, and my choice for August 2016's Crossword of the Month.
Full list of Crossword of the Month winners:
August 2016 — Ben Tausig, American Values Club Crossword
July 2016 — Byron Walden, American Values Club Crossword
June 2016 — Erik Agard, Glutton for Pun
May 2016 — Dan Schoenholz, The New York Times; Andrew Zhou, The New York Times (tie)
April 2016 — Francis Heaney, American Values Club Crossword
March 2016 — Andrew Ries, Aries Puzzles
February 2016 — Jacob Stulberg, The New York Times
January 2016 — Andrew Ries, Fireball Crosswords
December 2015 — Patrick Berry, The Wall Street Journal
November 2015 — Evan Birnholz, American Values Club Crossword
October 2015 — Christopher King, Chris Words
September 2015 — David Steinberg, Chronicle of Higher Education
August 2015 — Patrick Berry, MGWCC
July 2015 — Jeff Chen, American Values Club Crossword
June 2015 — Erik Agard, American Values Club Crossword
May 2015 — Patrick Berry, Fireball Crosswords
April 2015 — Joe Krozel and Timothy Polin, The New York Times
March 2015 — Jeremy Newton, The New York Times
February 2015 — Byron Walden, The New York Times
January 2015 — Jill Denny and Jeff Chen, The New York Times
December 2014 — Pete Muller, Muller Monthly Music Meta
November 2014 — Tom McCoy, The New York Times
October 2014 — Caleb Madison, American Values Club Crossword
September 2014 — Peter Broda, Fireball Crosswords; Francis Heaney, MGWCC (tie)
August 2014 — Josh Knapp, The Washington Post
July 2014 — David Phillips, The New York Times
June 2014 — Patrick Blindauer, www.patrickblindauer.com
May 2014 — Sam Donaldson, Fireball Crosswords
April 2014 — Patrick Blindauer, www.patrickblindauer.com
March 2014 — Brendan Emmett Quigley, American Values Club Crossword
February 2014 — Neville Fogarty, www.nevillefogarty.wordpress.com
January 2014 — Peter Broda, The Cross Nerd
December 2013 — Francis Heaney, American Values Club Crossword
November 2013 — Pete Muller, Muller Monthly Music Meta
October 2013 — Francis Heaney, American Values Club Crossword
September 2013 — Anna Shechtman, American Values Club Crossword