Here are my five nominees for Crossword of the Month for July 2016. Note that if a puzzle requires a subscription to solve, clicking on the title below will lead to a review of the puzzle. If no subscription is required, clicking on the title below will lead to the puzzle itself.
In chronological order, our five nominees are:
A Little Back-and-Forth by Byron Walden. American Values Club Crossword, July 6th, 2016.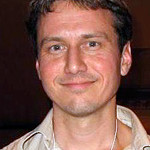 A strange and amusing puzzle, like something from a Henry Hook book.
Match Game by Chris King. Chris Words, July 10th, 2016.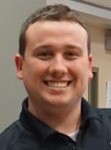 I'll stop writing "yet another beautiful and labyrinthine meta from this constructor" when he stops writing beautiful and labyrinthine metas. If you want to skip to the solution there's an amusing write-up of this puzzle (by last month's CotM winner) here.
Untitled by Byron Walden. The New York Times, July 16th, 2016.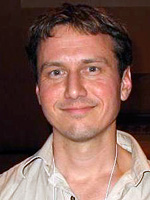 He's also one of the best themeless writers.
Writer's Block by Evan Birnholz. The Washington Post, July 17th, 2016.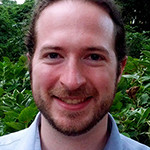 The title here is literal: five black squares in the grid take the surname of a famous author — Harper LEE, Amy TAN, Stephen KING, Anne RICE, and R.L. STINE — which is then used in surrounding entries.
We Got One! by Chris King. Chris Words, July 17th, 2016.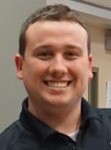 This guy's blog is like a neighborhood restaurant that does no publicity or advertising and has no tourist trade, but the same 200 people eat there every week because it's phenomenal.
Chris's audience might well be measured best in dozens and I don't think he's ever published in a newspaper or magazine, but there it is every week, creative and clever, like clockwork…and I think he's quite happy with his small audience, in fact.
This puzzle's theme is just phrases with the first names of the original "Ghostbusters" characters. But then at 58-Across something unexpected happens: the answer is REMAKE, and the clue is a URL which, when followed, takes you to a second crossword, this one themed using the characters' names from the recent remake (with all female leads, hence the name changes).
And the winner is…
.
.
.
.
.
.
.
.
.
.
.
.
.
.
.
.
.
.
.
.
.
.
.
.
.
.
.
.
.
.
.
.
.
.
.
.
.
.
.
.
.
.
.


Byron Walden for A Little Back-and-Forth.
There are some ZIGs and ZAGs in here, in two senses. The grid is altered with four diagonals, and then ZIG and ZAG occupy all of them, running both ways in the grid via nonsensical theme entries like BENGHAZIGATE PIZZA GIRL and MITZI GAYNOR'S ZAGNUT BAR.
And then there's the usual wide-open and idiosyncratic Walden fill around it.
Quite an odd duck but also a whole lot of fun to figure out, and my choice for July 2016's Crossword of the Month.
Full list of Crossword of the Month winners:
July 2016 — Byron Walden, American Values Club Crossword
June 2016 — Erik Agard, Glutton for Pun
May 2016 — Dan Schoenholz, The New York Times; Andrew Zhou, The New York Times (tie)
April 2016 — Francis Heaney, American Values Club Crossword
March 2016 — Andrew Ries, Aries Puzzles
February 2016 — Jacob Stulberg, The New York Times
January 2016 — Andrew Ries, Fireball Crosswords
December 2015 — Patrick Berry, The Wall Street Journal
November 2015 — Evan Birnholz, American Values Club Crossword
October 2015 — Christopher King, Chris Words
September 2015 — David Steinberg, Chronicle of Higher Education
August 2015 — Patrick Berry, MGWCC
July 2015 — Jeff Chen, American Values Club Crossword
June 2015 — Erik Agard, American Values Club Crossword
May 2015 — Patrick Berry, Fireball Crosswords
April 2015 — Joe Krozel and Timothy Polin, The New York Times
March 2015 — Jeremy Newton, The New York Times
February 2015 — Byron Walden, The New York Times
January 2015 — Jill Denny and Jeff Chen, The New York Times
December 2014 — Pete Muller, Muller Monthly Music Meta
November 2014 — Tom McCoy, The New York Times
October 2014 — Caleb Madison, American Values Club Crossword
September 2014 — Peter Broda, Fireball Crosswords; Francis Heaney, MGWCC (tie)
August 2014 — Josh Knapp, The Washington Post
July 2014 — David Phillips, The New York Times
June 2014 — Patrick Blindauer, www.patrickblindauer.com
May 2014 — Sam Donaldson, Fireball Crosswords
April 2014 — Patrick Blindauer, www.patrickblindauer.com
March 2014 — Brendan Emmett Quigley, American Values Club Crossword
February 2014 — Neville Fogarty, www.nevillefogarty.wordpress.com
January 2014 — Peter Broda, The Cross Nerd
December 2013 — Francis Heaney, American Values Club Crossword
November 2013 — Pete Muller, Muller Monthly Music Meta
October 2013 — Francis Heaney, American Values Club Crossword
September 2013 — Anna Shechtman, American Values Club Crossword