Here are my five nominees for Crossword of the Month for June 2016. Note that if a puzzle requires a subscription to solve, clicking on the title below will lead to a review of the puzzle. If no subscription is required, clicking on the title below will lead to the puzzle itself.
In chronological order, our five nominees are:
No Seconds for Me, Thanks by Jeff Chen. American Values Club Xword, June 12th, 2016.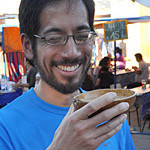 Like something out of GAMES Magazine's 1980s heyday, with a Mike Shenk or Henry Hook byline. Most entries gain a new second letter, like CATTAILS becoming COATTAILS, or BY GEORGE! becoming BOY GEORGE.
But where two second letters of entries cross, they lose their seconds, like STAG becoming SAG and KNIT becoming KIT. Those seven instances spell out contest answer ON A DIET — since there are no seconds for those on a diet!
Clip Show by Erik Agard. Glutton for Pun, June 16th, 2016.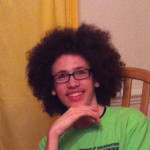 An idea so original that it can never be repeated.
Traffic Intersections by David Woolf. The New York Times, June 19th, 2016.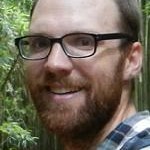 Six black squares serves as traffic lights, with answers stopping at or proceeding through them depending on whether the square is GREEN or RED. With one clever exception: RUNNING A (RED) LIGHT, which disobeys the both traffic law and the rules of the theme itself.
Advance Directives by Jeff Chen. MGWCC, June 21st, 2016.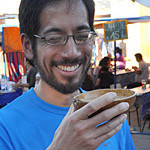 Just two each of the letters N, S, E, and W appear in the grid; travel one square from each in the indicated direction and the fitting contest answer appears, with perfect symmetry. Subtle, and like a Magic Eye puzzle: difficult to see, then impossible to un-see.
The Calendar Method by Chris King. MGWCC, June 28th 2016.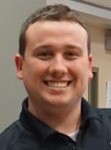 Another beautiful and labyrinthine meta from this constructor. Each step is logical and requires a key insight — and comes with a strong enough click to assure solvers they're on the right path.
And the winner is…
.
.
.
.
.
.
.
.
.
.
.
.
.
.
.
.
.
.
.
.
.
.
.
.
.
.
.
.
.
.
.
.
.
.
.
.
.
.
.
.
.
.
.


Erik Agard for Clip Show.
For the benefit of those who wish to try it I won't explain the extremely amusing central gimmick behind this puzzle here. But you can solve it by clicking its title above, or just read an explanation of its many secrets here. And I do strongly recommend you follow the author's advice and solve it in Across Lite.
Not to give too much away, but: your hands may tremble and your adrenaline may flow at a couple of key points along this solve, and you might feel like Indiana Jones shining his flashlight into a long-lost ancient tomb. It's that cool.
In terms of sheer creativity you'd be hard-pressed to name a constructor who outshines Erik Agard these days, and he certainly scored a direct hit here. Among tough competition, "Clip Show" is my choice for June 2016's Crossword of the Month.
Full list of Crossword of the Month winners:
June 2016 — Erik Agard, Glutton for Pun
May 2016 — Dan Schoenholz, The New York Times; Andrew Zhou, The New York Times (tie)
April 2016 — Francis Heaney, American Values Club Crossword
March 2016 — Andrew Ries, Aries Puzzles
February 2016 — Jacob Stulberg, The New York Times
January 2016 — Andrew Ries, Fireball Crosswords
December 2015 — Patrick Berry, The Wall Street Journal
November 2015 — Evan Birnholz, American Values Club Crossword
October 2015 — Christopher King, Chris Words
September 2015 — David Steinberg, Chronicle of Higher Education
August 2015 — Patrick Berry, MGWCC
July 2015 — Jeff Chen, American Values Club Crossword
June 2015 — Erik Agard, American Values Club Crossword
May 2015 — Patrick Berry, Fireball Crosswords
April 2015 — Joe Krozel and Timothy Polin, The New York Times
March 2015 — Jeremy Newton, The New York Times
February 2015 — Byron Walden, The New York Times
January 2015 — Jill Denny and Jeff Chen, The New York Times
December 2014 — Pete Muller, Muller Monthly Music Meta
November 2014 — Tom McCoy, The New York Times
October 2014 — Caleb Madison, American Values Club Crossword
September 2014 — Peter Broda, Fireball Crosswords; Francis Heaney, MGWCC (tie)
August 2014 — Josh Knapp, The Washington Post
July 2014 — David Phillips, The New York Times
June 2014 — Patrick Blindauer, www.patrickblindauer.com
May 2014 — Sam Donaldson, Fireball Crosswords
April 2014 — Patrick Blindauer, www.patrickblindauer.com
March 2014 — Brendan Emmett Quigley, American Values Club Crossword
February 2014 — Neville Fogarty, www.nevillefogarty.wordpress.com
January 2014 — Peter Broda, The Cross Nerd
December 2013 — Francis Heaney, American Values Club Crossword
November 2013 — Pete Muller, Muller Monthly Music Meta
October 2013 — Francis Heaney, American Values Club Crossword
September 2013 — Anna Shechtman, American Valu