Here are my five nominees for Crossword of the Month for May 2016. Note that if a puzzle requires a subscription to solve, clicking on the title below will lead to a review of the puzzle. If no subscription is required, clicking on the title below will lead to the puzzle itself.
In chronological order, our five nominees are:
Squished Bugs by Erik Agard. Glutton for Pun, May 5th, 2016.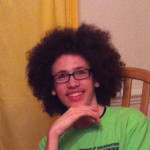 OK everyone, no more Timothy Parker crosswords. But this is a fine one to end the mini-trend on.
Untitled by Dan Schoenholz. The New York Times, May 9th, 2016.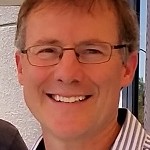 How has no one thought of this simple but clever idea before? An outstanding early-week puzzle, where the key word in a state nickname is found in the the first part of a phrase, and the state abbreviation is found in the second part.
Untitled by Zhouqin Burnikel. The New York Times, May 18th, 2016.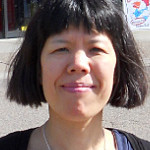 Another nice early-week puzzle: FORESEES, FORTIES, and FORAYS might be parsed as "four C's," "four T's, and four A's," and then the three theme entries contain just that.
Pro touch: each of the three reveal words crosses the relevant theme entry.
Cross References by Paul Coulter. Fireball Crosswords, May 25th, 2016.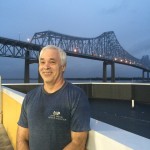 Theme entries make no sense until you realize they've been cross-bred with a crossing answer. For instance: [Having as much love as the creator of "Jeopardy!"?] = GRIFFIN-HEARTED, which is the word "lion-hearted" crossed with an EAGLE at 1-Down.
Untitled by Andrew Zhou. The New York Times, May 26th, 2016.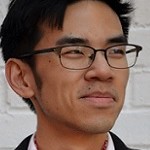 How has no one thought of this simple but clever idea before? An outstanding mid-week puzzle, where (letter + word) phrases have their letter incorrectly but legitimately reassigned.
And the winner is…
.
.
.
.
.
.
.
.
.
.
.
.
.
.
.
.
.
.
.
.
.
.
.
.
.
.
.
.
.
.
.
.
.
.
.
.
.
.
.
.
.
.
.


Dan Schoenholz for Untitled and Andrew Zhou for Untitled (tie).
For the second time in 33 months we have a tie. I could not find a good reason to choose between these two, each of which has a simple, clear, and highly elegant insight at its core.
In the Schoenholz, he finds a completely new idea in the well-worn territory of U.S. state nicknames: Hawaii is the Aloha State, and ALOHA SHIRT conceals state abbreviation HI in its second word. Similarly, California is the Golden State, and GOLDEN CALF conceals CA. And so forth. Excellent and novel.
In the Zhou, phrases like V-signs, T-bars, and B-sides are extended to VITAL SIGNS, TAPAS BARS, and BLINDSIDES. Not what they stand for in their shortened form, but that's the whole point.
Each of this pair argues strongly against the idea that all the good uncomplicated themes have already been done, and they share the honors as May 2016's Crossword of the Month.
Full list of Crossword of the Month winners:
May 2016 — Dan Schoenholz, The New York Times; Andrew Zhou, The New York Times (tie)
April 2016 — Francis Heaney, American Values Club Crossword
March 2016 — Andrew Ries, Aries Puzzles
February 2016 — Jacob Stulberg, The New York Times
January 2016 — Andrew Ries, Fireball Crosswords
December 2015 — Patrick Berry, The Wall Street Journal
November 2015 — Evan Birnholz, American Values Club Crossword
October 2015 — Christopher King, Chris Words
September 2015 — David Steinberg, Chronicle of Higher Education
August 2015 — Patrick Berry, MGWCC
July 2015 — Jeff Chen, American Values Club Crossword
June 2015 — Erik Agard, American Values Club Crossword
May 2015 — Patrick Berry, Fireball Crosswords
April 2015 — Joe Krozel and Timothy Polin, The New York Times
March 2015 — Jeremy Newton, The New York Times
February 2015 — Byron Walden, The New York Times
January 2015 — Jill Denny and Jeff Chen, The New York Times
December 2014 — Pete Muller, Muller Monthly Music Meta
November 2014 — Tom McCoy, The New York Times
October 2014 — Caleb Madison, American Values Club Crossword
September 2014 — Peter Broda, Fireball Crosswords; Francis Heaney, MGWCC (tie)
August 2014 — Josh Knapp, The Washington Post
July 2014 — David Phillips, The New York Times
June 2014 — Patrick Blindauer, www.patrickblindauer.com
May 2014 — Sam Donaldson, Fireball Crosswords
April 2014 — Patrick Blindauer, www.patrickblindauer.com
March 2014 — Brendan Emmett Quigley, American Values Club Crossword
February 2014 — Neville Fogarty, www.nevillefogarty.wordpress.com
January 2014 — Peter Broda, The Cross Nerd
December 2013 — Francis Heaney, American Values Club Crossword
November 2013 — Pete Muller, Muller Monthly Music Meta
October 2013 — Francis Heaney, American Values Club Crossword
September 2013 — Anna Shechtman, American Values Club Crossword