Here are my five nominees for Crossword of the Month for April 2016. Note that if a puzzle requires a subscription to solve, clicking on the title below will lead to a review of the puzzle. If no subscription is required, clicking on the title below will lead to the puzzle itself.
In chronological order, our five nominees are:
Getting Duped by Francis Heaney. American Values Club Crossword, April 2nd, 2016.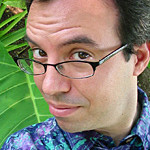 Plagiarism really makes crossword constructors mad … and creative.
Untitled by John Lieb. The New York Times, April 7th, 2016.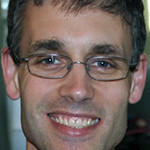 About this constructor's previous CotM nomination I wrote: "Nominating this for CotM feels a bit like nominating 'Napoleon Dynamite' for Best Picture, but there it is."
That holds for this puzzle as well: it's so goofy you can't help but like it. Six PAL rebus squares populate the grid, which must naturally be written in smaller-than-usual letters. They are tied together with the Scarface line: SAY HELLO TO MY / LITTLE FRIEND.
I laughed when I first saw it, and am laughing again as I'm typing these words. Merl would've approved!
Something in the Water by Randolph Ross. The New York Times, April 10th, 2016.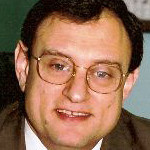 Very clever geography theme: five boats sit atop a fitting body of water, like an OIL TANKER over the ARABIAN SEA and a GONDOLA on the GRAND CANAL.
Pro touch, since this constructor is a longtime pro: the sixth body of water, the ATLANTIC OCEAN, has its U-BOAT underneath.
Crossword #842 by Brendan Emmett Quigley. www.brendanemmettquigley.com, April 18th, 2016.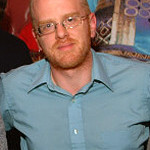 What happens when a great freestyle master feels like showing off: just 64 entries, yet brimming with lively fill and close to 100% dreck-free.

Untitled by Kurt Krauss. The New York Times, April 28th, 2016.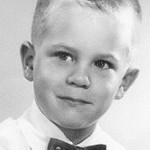 We've seen words run in different directions in different parts of the grid before, but perhaps never this intricately. TURNSTILE and the four axial 7-letter entries give you the idea, as words head north/south and east/west depending on which quadrant they're in.
And the winner is…
.
.
.
.
.
.
.
.
.
.
.
.
.
.
.
.
.
.
.
.
.
.
.
.
.
.
.
.
.
.
.
.
.
.
.
.
.
.
.
.
.
.
.


Francis Heaney for Getting Duped.
From disgrace comes beauty, again! For the second month in a row, our winner is a pair of crosswords inspired by the plagiarism of now former USA Today Crossword Editor Timothy Parker.
As with last month's CotM winner, this was an intricate concept, complete with a set-up puzzle that is then creatively plagiarized in the punch line puzzle. In this case the conceit is that a COPY EDITOR hired by the AVCX's editor, Ben Tausig, has misunderstood that job description to be that he should copy another constructor's work.
Amazingly, this constructor has hidden two separate hidden messages in the second grid via two completely different mechanisms: the letters covered by newly-added black squares in the second grid spell OTHER GRID UNDER X; follow those instructions by seeking out the ten letters appearing under the ten X's in the grid, and you get contest answer COPY EDITOR. Read the full write-up here for all the intricacies of this devious plot.
Francis Heaney does not write a lot of crosswords, but when he does step up to the plate he certainly swings for the fences. This one landed in the upper deck, and presented me little challenge in naming it April 2016's Crossword of the Month.
Full list of Crossword of the Month winners:
April 2016 — Francis Heaney, American Values Club Crossword
March 2016 — Andrew Ries, Aries Puzzles
February 2016 — Jacob Stulberg, The New York Times
January 2016 — Andrew Ries, Fireball Crosswords
December 2015 — Patrick Berry, The Wall Street Journal
November 2015 — Evan Birnholz, American Values Club Crossword
October 2015 — Christopher King, Chris Words
September 2015 — David Steinberg, Chronicle of Higher Education
August 2015 — Patrick Berry, MGWCC
July 2015 — Jeff Chen, American Values Club Crossword
June 2015 — Erik Agard, American Values Club Crossword
May 2015 — Patrick Berry, Fireball Crosswords
April 2015 — Joe Krozel and Timothy Polin, The New York Times
March 2015 — Jeremy Newton, The New York Times
February 2015 — Byron Walden, The New York Times
January 2015 — Jill Denny and Jeff Chen, The New York Times
December 2014 — Pete Muller, Muller Monthly Music Meta
November 2014 — Tom McCoy, The New York Times
October 2014 — Caleb Madison, American Values Club Crossword
September 2014 — Peter Broda, Fireball Crosswords; Francis Heaney, MGWCC (tie)
August 2014 — Josh Knapp, The Washington Post
July 2014 — David Phillips, The New York Times
June 2014 — Patrick Blindauer, www.patrickblindauer.com
May 2014 — Sam Donaldson, Fireball Crosswords
April 2014 — Patrick Blindauer, www.patrickblindauer.com
March 2014 — Brendan Emmett Quigley, American Values Club Crossword
February 2014 — Neville Fogarty, www.nevillefogarty.wordpress.com
January 2014 — Peter Broda, The Cross Nerd
December 2013 — Francis Heaney, American Values Club Crossword
November 2013 — Pete Muller, Muller Monthly Music Meta
October 2013 — Francis Heaney, American Values Club Crossword
September 2013 — Anna Shechtman, American Values Club Crossword