Here are my five nominees for Crossword of the Month for February 2016. Note that if a puzzle requires a subscription to solve, clicking on the title below will lead to a review of the puzzle. If no subscription is required, clicking on the title below will lead to the puzzle itself.
In chronological order, our five nominees are:
Untitled by Zhouqin Burnikel. The New York Times, February 11th, 2016.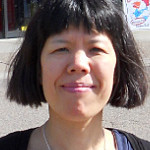 Parsing these one-word clues correctly is key: "Malady" only makes sense for MARIE ANTOINETTE if you realize she's an M.A.-initialed lady, for instance, and TOM ARNOLD is a "Tamale" if you read that one as "T.A. male."
Untitled by Bruce Haight. The New York Times, February 18th, 2016.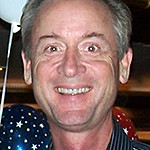 The two giant capital I's formed by black squares play in every (!) across answer they touch.
Untitled by Jacob Stulberg. The New York Times, February 19th, 2016.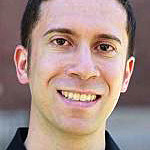 Another interesting theme set commonality from this constructor (cf. his CotM nomination from last month).
Themeless 52 by Erik Agard. Glutton for Pun, February 24th, 2016.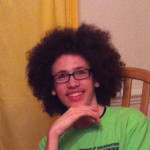 The best of a very good all-themelesses month at this constructor's site.
Grand Finale by Peter A. Collins. Fireball Crosswords, February 28th, 2016.
One of those contest crosswords where you wonder afterwards why it took you so long to figure out.
And the winner is…
.
.
.
.
.
.
.
.
.
.
.
.
.
.
.
.
.
.
.
.
.
.
.
.
.
.
.
.
.
.
.
.
.
.
.
.
.
.
.
.
.
.
.


Jacob Stulberg for Untitled.
Eccentric and clever execution of a nice little find: Claudio MONTEVERDI and Giuseppe VERDI are clued as [17. & 18. Italian-born composer], with 18-D starting at the V — which gives us a concealed 18-Across as well.
Similarly, Jacques OFFENBACH and J.S. BACH are [34. & 35. German-born composer] and Arnold SCHOENBERG and Alban BERG are [59. & 60. Austrian-born composer].
The eccentric part is: the constructor decided to frame his sparse 10-letter / 9-letter / 10-letter theme pattern with a (lively) 70-word grid. We can indeed classify this as a "themed themeless" then, especially since two of the Across entries are longer than the longest theme entries.
An odd but amusing duck of a crossword, alertly conceived and skillfully executed, and my choice for February 2016's Crossword of the Month.
Full list of Crossword of the Month winners:
February 2016 — Jacob Stulberg, The New York Times
January 2016 — Andrew Ries, Fireball Crosswords
December 2015 — Patrick Berry, The Wall Street Journal
November 2015 — Evan Birnholz, American Values Club Crossword
October 2015 — Christopher King, Chris Words
September 2015 — David Steinberg, Chronicle of Higher Education
August 2015 — Patrick Berry, MGWCC
July 2015 — Jeff Chen, American Values Club Crossword
June 2015 — Erik Agard, American Values Club Crossword
May 2015 — Patrick Berry, Fireball Crosswords
April 2015 — Joe Krozel and Timothy Polin, The New York Times
March 2015 — Jeremy Newton, The New York Times
February 2015 — Byron Walden, The New York Times
January 2015 — Jill Denny and Jeff Chen, The New York Times
December 2014 — Pete Muller, Muller Monthly Music Meta
November 2014 — Tom McCoy, The New York Times
October 2014 — Caleb Madison, American Values Club Crossword
September 2014 — Peter Broda, Fireball Crosswords; Francis Heaney, MGWCC (tie)
August 2014 — Josh Knapp, The Washington Post
July 2014 — David Phillips, The New York Times
June 2014 — Patrick Blindauer, www.patrickblindauer.com
May 2014 — Sam Donaldson, Fireball Crosswords
April 2014 — Patrick Blindauer, www.patrickblindauer.com
March 2014 — Brendan Emmett Quigley, American Values Club Crossword
February 2014 — Neville Fogarty, www.nevillefogarty.wordpress.com
January 2014 — Peter Broda, The Cross Nerd
December 2013 — Francis Heaney, American Values Club Crossword
November 2013 — Pete Muller, Muller Monthly Music Meta
October 2013 — Francis Heaney, American Values Club Crossword
September 2013 — Anna Shechtman, American Values Club Crossword