Here are my five nominees for Crossword of the Month for November 2015. Note that if a puzzle requires a subscription to solve, clicking on the title below will lead to a review of the puzzle. If no subscription is required, clicking on the title below will lead to the puzzle itself.
In chronological order, our five nominees are:
Pass the Hat by Dave Sullivan and Janie Smulyan. Fireball Crosswords, November 11th, 2015.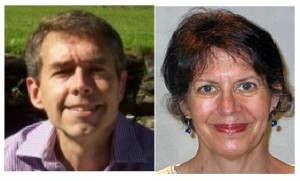 Amusing theme concept with one of those titles you have to take literally.
Heads of State by Brendan Emmett Quigley. American Values Club Crossword, November 18th, 2015.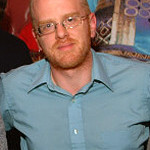 The first square of each theme entry is a two-headed monster…that also doubles as a U.S. state.
Untitled by Natan Last. The New York Times, November 21st, 2015.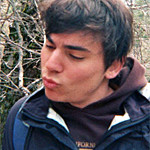 Normally, 9-Down alone would disqualify a themeless crossword from CotM contention. But just look at the other 65 entries!
Taking Sides on Turkey Day by Liz Gorski. Crossword Nation, November 24th, 2015.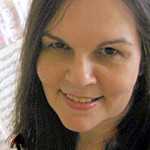 The best of 2015's crop of Thanksgiving-themed crosswords, with a cornucopia of theme entries.
Skip and Fall by Evan Birnholz. American Values Club Crossword, November 28th, 2015.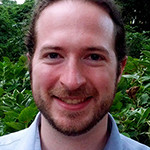 Four boxes in the grid get special treatment.
And the winner is…
.
.
.
.
.
.
.
.
.
.
.
.
.
.
.
.
.
.
.
.
.
.
.
.
.
.
.
.
.
.
.
.
.


Evan Birnholz for Skip and Fall.
The filesharing website Dropbox is this puzzle's theme idea, with four "dropboxes" scattered around the grid. On the down entry, each of these drops southward as the letters D-R-O-P; on the across, you simply ignore, a.k.a. drop, the box altogether.
Tidy and original with a nice aha moment, and my choice for November 2015's Crossword of the Month.
Full list of Crossword of the Month winners:
November 2015 — Evan Birnholz, American Values Club Crossword
October 2015 — Christopher King, Chris Words
September 2015 — David Steinberg, Chronicle of Higher Education
August 2015 — Patrick Berry, MGWCC
July 2015 — Jeff Chen, American Values Club Crossword
June 2015 — Erik Agard, American Values Club Crossword
May 2015 — Patrick Berry, Fireball Crosswords
April 2015 — Joe Krozel and Timothy Polin, The New York Times
March 2015 — Jeremy Newton, The New York Times
February 2015 — Byron Walden, The New York Times
January 2015 — Jill Denny and Jeff Chen, The New York Times
December 2014 — Pete Muller, Muller Monthly Music Meta
November 2014 — Tom McCoy, The New York Times
October 2014 — Caleb Madison, American Values Club Crossword
September 2014 — Peter Broda, Fireball Crosswords; Francis Heaney, MGWCC (tie)
August 2014 — Josh Knapp, The Washington Post
July 2014 — David Phillips, The New York Times
June 2014 — Patrick Blindauer, www.patrickblindauer.com
May 2014 — Sam Donaldson, Fireball Crosswords
April 2014 — Patrick Blindauer, www.patrickblindauer.com
March 2014 — Brendan Emmett Quigley, American Values Club Crossword
February 2014 — Neville Fogarty, www.nevillefogarty.wordpress.com
January 2014 — Peter Broda, The Cross Nerd
December 2013 — Francis Heaney, American Values Club Crossword
November 2013 — Pete Muller, Muller Monthly Music Meta
October 2013 — Francis Heaney, American Values Club Crossword
September 2013 — Anna Shechtman, American Values Club Crossword