Here are my five nominees for Crossword of the Month for October 2015. Note that if a puzzle requires a subscription to solve, clicking on the title below will lead to a review of the puzzle. If no subscription is required, clicking on the title below will lead to the puzzle itself.
In chronological order, our five nominees are:
Into the Void by Todd McClary. Fireball Crosswords, October 4th, 2015.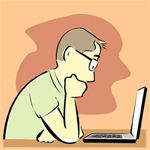 Meta that hits all the angles: using the black squares, an unusual Schrödinger element, a humorous and satisfying "aha moment" — and even intriguing instructions!
Weird Alterations by Patrick Berry. Fireball Crosswords, October 7th, 2015.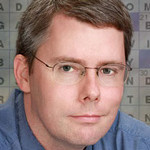 Why has no one thought of this amusing concept before? Leave it to the constructor with more CotM nominations than anyone else.
Three Out of Four Ain't Bad by Pete Muller. Muller Monthly Music Meta, October 11th, 2015.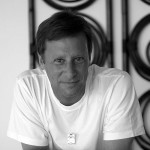 The crown jewel (thus far) in another excellent season of the Muller Meta. The author will let fans know in December if there's going to be a Season 5. I certainly hope so.
That's the Power of Love by Christopher King. Chris Words, October 24th, 2015.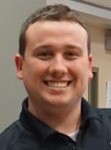 Yet another intricate, difficult, and beautiful meta from this constructor, which demands both on- and off-the-page insights from the solver.
Freestyle 19 by Sam Ezersky. The Grid Kid, October 27th, 2015.
Power freestyle punctuating a power month of crosswords at Sam's site.
And the winner is…
.
.
.
.
.
.
.
.
.
.
.
.
.
.
.
.
.
.
.
.
.
.
.
.
.
.
.
.
.
.
.
.
.


Christopher King for That's the Power of Love.
This writer has been constructing highly complex metas on his site, somewhat under the radar, for about a year now. He busts through the clouds with this beauty, the best of several crosswords out there celebrating the arrival of the date (October 21st, 2015) to which Michael J. Fox travels in "Back to the Future, Part II."
I won't explain the gimmick since you probably haven't seen this one yet, but the author's own write-up is here (click the title above for the puzzle itself). But I will say that the double-usage of the central across entry is a very nice touch.
Elegantly conceived and constructed, and my choice for October 2015's Crossword of the Month.
Full list of Crossword of the Month winners:
October 2015 — Christopher King, Chris Words
September 2015 — David Steinberg, Chronicle of Higher Education
August 2015 — Patrick Berry, MGWCC
July 2015 — Jeff Chen, American Values Club Crossword
June 2015 — Erik Agard, American Values Club Crossword
May 2015 — Patrick Berry, Fireball Crosswords
April 2015 — Joe Krozel and Timothy Polin, The New York Times
March 2015 — Jeremy Newton, The New York Times
February 2015 — Byron Walden, The New York Times
January 2015 — Jill Denny and Jeff Chen, The New York Times
December 2014 — Pete Muller, Muller Monthly Music Meta
November 2014 — Tom McCoy, The New York Times
October 2014 — Caleb Madison, American Values Club Crossword
September 2014 — Peter Broda, Fireball Crosswords; Francis Heaney, MGWCC (tie)
August 2014 — Josh Knapp, The Washington Post
July 2014 — David Phillips, The New York Times
June 2014 — Patrick Blindauer, www.patrickblindauer.com
May 2014 — Sam Donaldson, Fireball Crosswords
April 2014 — Patrick Blindauer, www.patrickblindauer.com
March 2014 — Brendan Emmett Quigley, American Values Club Crossword
February 2014 — Neville Fogarty, www.nevillefogarty.wordpress.com
January 2014 — Peter Broda, The Cross Nerd
December 2013 — Francis Heaney, American Values Club Crossword
November 2013 — Pete Muller, Muller Monthly Music Meta
October 2013 — Francis Heaney, American Values Club Crossword
September 2013 — Anna Shechtman, American Values Club Crossword