Here are my five nominees for Crossword of the Month for August 2015. Note that if a puzzle requires a subscription to solve, clicking on the title below will lead to a review of the puzzle. If no subscription is required, clicking on the title below will lead to the puzzle itself.
Also, a reminder that contest crosswords are eligible for recognition here in the month of their deadline, not the month of their publication.
In chronological order, our five nominees are:
Shifting Alliances by Patrick Berry. MGWCC, August 4th, 2015.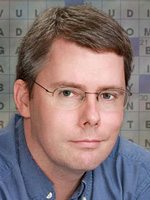 The universal reaction to this puzzle is summed up by that modern expression of wonder: "Wow. Just wow."
Going Off the Grid by Joon Pahk. Lollapuzzoola, August 8th, 2015.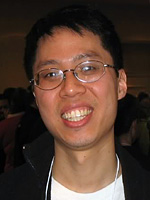 Sixteen letters gravitate from the grid to their own clues — and spell an appropriate phrase, of course.
(Note: Puzzles from the annual Lollapuzzoola tournament (click puzzle title above) are only available for purchase for a limited time after each year's tournament, and that time has passed for 2015. This crossword in particular has also not been reviewed online. Sorry about that — if the puzzle or a review of it surfaces at some point I will update this post with a link. [UPDATE: Todd McClary has a review of this crossword here; scroll down to #4.][UPDATE #2: Joon has made the puzzle itself available here.]
Untitled by David Steinberg. The New York Times, August 21st, 2015.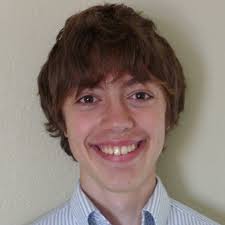 Yet another impressively clean, wide-open, and lively freestyle from this constructor, who recently completed his epic project to digitize all New York Times crosswords.
Homage by Kevin Der. www.kevinder.com, August 30th, 2015.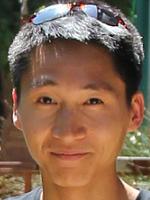 Lovely and far-ranging tribute to the late and great Merl Reagle.
Themeless Monday by Brendan Emmett Quigley. www.brendanemmettquigley.com, August 31st, 2015.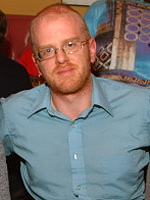 An archetypal Quigley freestyle from his Monday series, both highly entertaining and very timely (note the central entry across).
And the winner is…
.
.
.
.
.
.
.
.
.
.
.
.
.
.
.
.
.
.
.
.
.
.
.
.
.
.
.
.
.
.
.
.
.


Patrick Berry for Shifting Alliances.
Two squares in each theme entry can take either one or two letters, the middle letter shifting its allegiance based on circumstance — and with either one working on the down clues. Choosing the intended allegiance for each theme entry yields the fitting words SOLO and PARTNERS.
Hellishly complex to create, and not at all easy to solve, but wonderfully simple to describe later — I did it in two sentences above. The mechanism involved is so original and ingenious that it's easily overlooked, as I did on my test solve, but sitting right there the whole time.
A magnificent concept, and my choice for August 2015's Crossword of the Month.
Full list of Crossword of the Month winners:
August 2015 — Patrick Berry, MGWCC
July 2015 — Jeff Chen, American Values Club Crossword
June 2015 — Erik Agard, American Values Club Crossword
May 2015 — Patrick Berry, Fireball Crosswords
April 2015 — Joe Krozel and Timothy Polin, The New York Times
March 2015 — Jeremy Newton, The New York Times
February 2015 — Byron Walden, The New York Times
January 2015 — Jill Denny and Jeff Chen, The New York Times
December 2014 — Pete Muller, Muller Monthly Music Meta
November 2014 — Tom McCoy, The New York Times
October 2014 — Caleb Madison, American Values Club Crossword
September 2014 — Peter Broda, Fireball Crosswords; Francis Heaney, MGWCC (tie)
August 2014 — Josh Knapp, The Washington Post
July 2014 — David Phillips, The New York Times
June 2014 — Patrick Blindauer, www.patrickblindauer.com
May 2014 — Sam Donaldson, Fireball Crosswords
April 2014 — Patrick Blindauer, www.patrickblindauer.com
March 2014 — Brendan Emmett Quigley, American Values Club Crossword
February 2014 — Neville Fogarty, www.nevillefogarty.wordpress.com
January 2014 — Peter Broda, The Cross Nerd
December 2013 — Francis Heaney, American Values Club Crossword
November 2013 — Pete Muller, Muller Monthly Music Meta
October 2013 — Francis Heaney, American Values Club Crossword
September 2013 — Anna Shechtman, American Values Club Crossword