Here are my five nominees for Crossword of the Month for July 2015. Note that if a puzzle requires a subscription to solve, clicking on the title below will lead to a review of the puzzle. If no subscription is required, clicking on the title below will lead to the puzzle itself.
Also, a reminder that contest crosswords are eligible for recognition here in the month of their deadline, not the month of their publication.
In chronological order, our five nominees are:
Arduous Hike by Francis Heaney. American Values Club Xword, July 1st, 2015.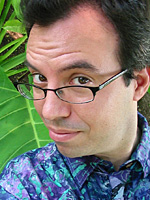 Two-way rebus with a logical and novel twist: those squares are RENT on the across, but TNER on the down. Why? Because, as the reveal reveals: the RENT is going up.
Untitled by John Guzzetta. The New York Times, July 9th, 2015.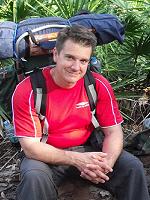 I think we're nearing the saturation point on "words take a turn in the grid" themes, but I'll make an exception for this clever take on the idea. RIGHT ON CUE is the kicker, and the grid's five Q's serve double-duty as right-turn extensions and as valid entries in their own right.
Time and Time Again by Evan Birnholz. MGWCC, July 21st, 2015.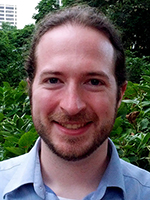 Something's missing from the clock at the center of this complex and finely wrought meta.
Wearing Thin by Jeff Chen. American Values Club Xword, July 22nd, 2015.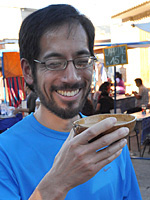 A magnificently multi-layered concept, with precise and maximized execution.
Color Inside the Lines by Victor Barocas. MGWCC, July 28th, 2015.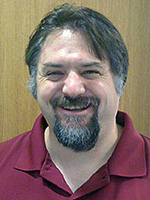 Certain letters take on a certain color, transforming the grid into a famous piece of popular art.
And the winner is…
.
.
.
.
.
.
.
.
.
.
.
.
.
.
.
.
.
.
.
.
.
.
.
.
.
.
.
.
.
.
.
.
.


Jeff Chen for Wearing Thin.
July 2015 was an absolute power month in high-end croswords, like 1939 for movies, and this was the best of the extremely impressive bunch.
Four pieces of clothing hide in the grid, either visible or invisible depending on which set of clues you use. Is that a NASCAR FAN, or a SCARF hiding in a piece of NAAN bread? Is that an IP ADDRESS, or a DRESS sitting next to an iPAD? It could be either — and, remarkably, they all work on the downs as well.
Crosswords themes often hang on a kicker phrase, such as SEE-THROUGH clothing here, but rarely are they translated this astutely into puzzle form. Marvelous work, and my choice for July 2015's Crossword of the Month.
Full list of Crossword of the Month winners:
July 2015 — Jeff Chen, American Values Club Crossword
June 2015 — Erik Agard, American Values Club Crossword
May 2015 — Patrick Berry, Fireball Crosswords
April 2015 — Joe Krozel and Timothy Polin, The New York Times
March 2015 — Jeremy Newton, The New York Times
February 2015 — Byron Walden, The New York Times
January 2015 — Jill Denny and Jeff Chen, The New York Times
December 2014 — Pete Muller, Muller Monthly Music Meta
November 2014 — Tom McCoy, The New York Times
October 2014 — Caleb Madison, American Values Club Crossword
September 2014 — Peter Broda, Fireball Crosswords; Francis Heaney, MGWCC (tie)
August 2014 — Josh Knapp, The Washington Post
July 2014 — David Phillips, The New York Times
June 2014 — Patrick Blindauer, www.patrickblindauer.com
May 2014 — Sam Donaldson, Fireball Crosswords
April 2014 — Patrick Blindauer, www.patrickblindauer.com
March 2014 — Brendan Emmett Quigley, American Values Club Crossword
February 2014 — Neville Fogarty, www.nevillefogarty.wordpress.com
January 2014 — Peter Broda, The Cross Nerd
December 2013 — Francis Heaney, American Values Club Crossword
November 2013 — Pete Muller, Muller Monthly Music Meta
October 2013 — Francis Heaney, American Values Club Crossword
September 2013 — Anna Shechtman, American Values Club Crossword