Here are my five nominees for Crossword of the Month for June 2015. Note that if a puzzle requires a subscription to solve, clicking on the title below will lead to a review of the puzzle. If no subscription is required, clicking on the title below will lead to the puzzle itself.
In chronological order, our five nominees are:
Have a Blast! by Erik Agard. American Values Club Crossword, June 14th, 2015.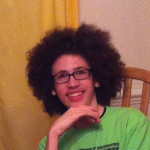 No one has been nominated for Crossword of the Month more times than this constructor.

Off With Their Heads! by Alan Arbesfeld. Fireball Crosswords, June 21st, 2015.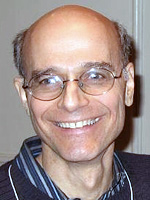 Remove celebrities' initials and see what's left. HARLEY RIDE for country singer Charley Pride is an especially nice find.
A Bit of Foolery by Matt Jones. Jonesin' Crosswords, June 23rd, 2015.

Tribute to National Puzzlers' League member Tom Gazzola, who was struck and killed by a truck in Portland last month while jogging. The theme is surname extensions on famous TOMs, and the entries had to accommodate the diagonal message WE'LL MISS YOU, MASO (Maso being Gazzola's NPL name).
I Could Count on Two Hands by Christopher King. Chris Words, June 25th, 2015.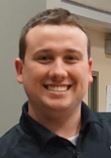 Labyrinthine meta from one of the outstanding new crossword bloggers. Warning: very tough (only 10 solvers got it by the deadline).
Give Me a Ring by Jeff Chen. Chronicle of Higher Education, June 26th, 2015.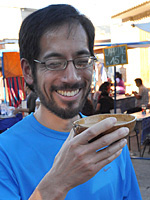 Simple but elegant construction, like the chemistry at its core. Note than there are no other C's or H's in the grid besides the linked sextets, plus the HCL kicker itself.
And the winner is…
.
.
.
.
.
.
.
.
.
.
.
.
.
.
.
.
.
.
.
.
.
.
.
.
.
.
.
.
.
.
.
.
.


Erik Agard for Have a Blast!
When I first solved this I thought it odd that such a skilled constructor would be so arbitrary, as there appears to be no link between the meta concept and solution. The opposite turned out to be true.
Eight phrases have their last letter replaced by a B to form nonsense phrases, and the replaced letters spell DYN-O-MITE, comedian Jimmie Walker's catchphrase from meta answer "Good Times."
But that "Blast" in the title is really parsed B-last, which both explains the theme idea and hints at the "dyn-o-mite" mechanism. So instead of being arbitrary, the meta fits together very tightly, and in multiple ways.
Tidy and wry, and my choice for June 2015's Crossword of the Month.
Full list of Crossword of the Month winners:
June 2015 — Erik Agard, American Values Club Crossword
May 2015 — Patrick Berry, Fireball Crosswords
April 2015 — Joe Krozel and Timothy Polin, The New York Times
March 2015 — Jeremy Newton, The New York Times
February 2015 — Byron Walden, The New York Times
January 2015 — Jill Denny and Jeff Chen, The New York Times
December 2014 — Pete Muller, Muller Monthly Music Meta
November 2014 — Tom McCoy, The New York Times
October 2014 — Caleb Madison, American Values Club Crossword
September 2014 — Peter Broda, Fireball Crosswords; Francis Heaney, MGWCC (tie)
August 2014 — Josh Knapp, The Washington Post
July 2014 — David Phillips, The New York Times
June 2014 — Patrick Blindauer, www.patrickblindauer.com
May 2014 — Sam Donaldson, Fireball Crosswords
April 2014 — Patrick Blindauer, www.patrickblindauer.com
March 2014 — Brendan Emmett Quigley, American Values Club Crossword
February 2014 — Neville Fogarty, www.nevillefogarty.wordpress.com
January 2014 — Peter Broda, The Cross Nerd
December 2013 — Francis Heaney, American Values Club Crossword
November 2013 — Pete Muller, Muller Monthly Music Meta
October 2013 — Francis Heaney, American Values Club Crossword
September 2013 — Anna Shechtman, American Values Club Crossword