Here are my five nominees for Crossword of the Month for May 2015. Note that if a puzzle requires a subscription to solve, clicking on the title below will lead to a review of the puzzle. If no subscription is required, clicking on the title below will lead to the puzzle itself.
In chronological order, our five nominees are:
Untitled by Ian Livengood. The New York Times, May 8th, 2015.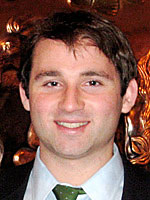 Lively freestyle with a ton of marquee entries. Not to be the guy who says "Any puzzle with [some entry] is OK by me," but any puzzle with 20-Down is OK by me.
Untitled by Jacob Stulberg. The New York Times, May 20th, 2015.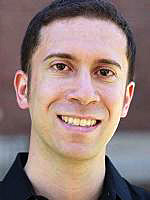 Amusing little idea, with theme entries that mess with your eyes and mind.
What's Left? by Patrick Berry. Fireball Crosswords, May 26th, 2015.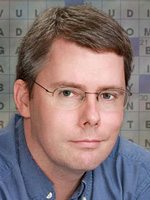 Just because a meta is easy doesn't mean it can't also be beautiful.
Candy Bars by Finn Vigeland. The Indie 500, May 30th, 2015.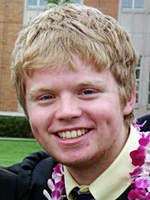 The best of the six very good puzzles from the Indie 500 — and not surprisingly, since it won a blind-judged contest among dozens of entrants in order to be included in the tournament.

Looseness of the Vowels by Peter Broda. The Indie 500, May 30th, 2015.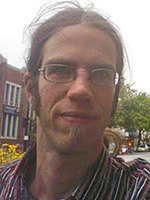 Another strong puzzle from the Indie 500. No spoilers since we're still within the two-week window of solving at home (click "Register"); but I can say that this puzzle is so evil that its constructor got pied for it.

And the winner is…
.
.
.
.
.
.
.
.
.
.
.
.
.
.
.
.
.
.
.
.
.
.
.
.
.
.
.
.
.


Patrick Berry for What's Left?
I dig an intricate and difficult meta, but there's also great beauty in a clear, unique, and easy meta like this masterpiece.
Twelve rebus squares reveal themselves in the grid, and the solver soon discovers that they divide into three sets, each missing a member: playing card suits, music scale notes, and directional quadrants. The missing suit is "diamond," the missing note is "la," and the missing quadrant is northeast (NE). What's left is meta answer DIAMOND LANE, which is also on the left on a highway (!).
A wonderfully clean and linear idea, with a super-fitting meta answer and then title to wrap it all together, and my choice for May 2015's Crossword of the Month.
Full list of Crossword of the Month winners:
May 2015 — Patrick Berry, Fireball Crosswords
April 2015 — Joe Krozel and Timothy Polin, The New York Times
March 2015 — Jeremy Newton, The New York Times
February 2015 — Byron Walden, The New York Times
January 2015 — Jill Denny and Jeff Chen, The New York Times
December 2014 — Pete Muller, Muller Monthly Music Meta
November 2014 — Tom McCoy, The New York Times
October 2014 — Caleb Madison, American Values Club Crossword
September 2014 — Peter Broda, Fireball Crosswords; Francis Heaney, MGWCC (tie)
August 2014 — Josh Knapp, The Washington Post
July 2014 — David Phillips, The New York Times
June 2014 — Patrick Blindauer, www.patrickblindauer.com
May 2014 — Sam Donaldson, Fireball Crosswords
April 2014 — Patrick Blindauer, www.patrickblindauer.com
March 2014 — Brendan Emmett Quigley, American Values Club Crossword
February 2014 — Neville Fogarty, www.nevillefogarty.wordpress.com
January 2014 — Peter Broda, The Cross Nerd
December 2013 — Francis Heaney, American Values Club Crossword
November 2013 — Pete Muller, Muller Monthly Music Meta
October 2013 — Francis Heaney, American Values Club Crossword
September 2013 — Anna Shechtman, American Values Club Crossword