Here are my five nominees for Crossword of the Month for April 2015. Note that if a puzzle requires a subscription to solve, clicking on the title below will lead to a review of the puzzle. If no subscription is required, clicking on the title below will lead to the puzzle itself.
In chronological order, our five nominees are:
Untitled by Joe Krozel and Timothy Polin. The New York Times, April 2nd, 2015.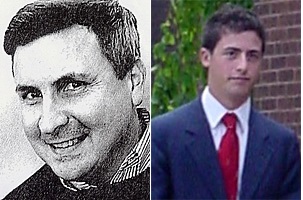 The black letters in the grid spell SHUT, THUS, HUTS and TUSH, which are then clues for four grid entries (!).
Untitled by Patrick Berry. The New York Times, April 3rd, 2015.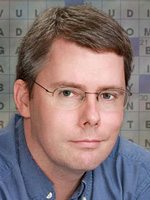 A classic Patrick Berry themeless, with a wide-open grid and zero (!) truly weak entries.
Come Together by Andy Kravis. Cruciverbalist at Law, April 11th, 2015.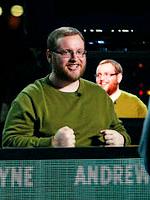 Very smart use of Crushword-style squares, and with a perfect title and reveal.
Double Booked by Jacob Stulberg. Chronicle of Higher Education, April 17th, 2015.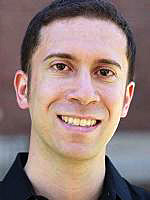 Two novelists and their title characters intertwine amusingly, with a mini-Schrödinger plot twist at the end.
Untitled by Daniel Landman. The New York Times, April 29th, 2015.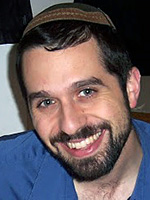 Four geometric shapes reveal themselves twice in the grid — once as theme entries, and again as the shapes themselves.
And the winner is…
.
.
.
.
.
.
.
.
.
.
.
.
.
.
.
.
.
.
.
.
.
.
.
.
.
.
.
.
.


Joe Krozel and Timothy Polin for Untitled.
An unpopular choice for CotM, I'm sure: this puzzle received lukewarm reviews from the pundits, mediocre ratings from solvers, and didn't even win Jeff Chen's Puzzle of the Week at xwordinfo.com, whose candidates are limited to New York Times puzzles! That went to the Berry nominated above.
What's more: I personally dislike asymmetric grids (things get silly pretty quickly in life without rules) and I don't usually dig database-driven grids (they tend to be too wide-open and the fill suffers).
So why does this win Crossword of the Month? Because its core concept is novel and beautiful. Black squares have formed letters before, and even spelled things before; but that those black square letters would anagram into four clues for four entries in the grid? That's exceptional, and making it happen is a feat of engineering, even with a power database on your side (the task here is so daunting that I think it would've been impossible in the pre-database era).
An intelligent case of rule-breaking gimmickry, and my choice for April 2015's Crossword of the Month. Let the recriminations begin.
Full list of Crossword of the Month winners:
April 2015 — Joe Krozel and Timothy Polin, The New York Times
March 2015 — Jeremy Newton, The New York Times
February 2015 — Byron Walden, The New York Times
January 2015 — Jill Denny and Jeff Chen, The New York Times
December 2014 — Pete Muller, Muller Monthly Music Meta
November 2014 — Tom McCoy, The New York Times
October 2014 — Caleb Madison, American Values Club Crossword
September 2014 — Peter Broda, Fireball Crosswords; Francis Heaney, MGWCC (tie)
August 2014 — Josh Knapp, The Washington Post
July 2014 — David Phillips, The New York Times
June 2014 — Patrick Blindauer, www.patrickblindauer.com
May 2014 — Sam Donaldson, Fireball Crosswords
April 2014 — Patrick Blindauer, www.patrickblindauer.com
March 2014 — Brendan Emmett Quigley, American Values Club Crossword
February 2014 — Neville Fogarty, www.nevillefogarty.wordpress.com
January 2014 — Peter Broda, The Cross Nerd
December 2013 — Francis Heaney, American Values Club Crossword
November 2013 — Pete Muller, Muller Monthly Music Meta
October 2013 — Francis Heaney, American Values Club Crossword
September 2013 — Anna Shechtman, American Values Club Crossword