Here are my five nominees for Crossword of the Month for December 2014. Note that if a puzzle requires a subscription to solve, clicking on the title below will lead to a review of the puzzle. If no subscription is required, clicking on the title below will lead to the puzzle itself.
In chronological order, our five nominees are:
Road Trips by Pete Muller. Muller Monthly Music Meta, December 2nd, 2014.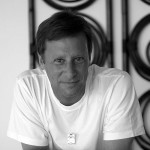 Magnificent map meta.
Make a Buck by Andrew Ries. Fireball Crosswords, December 3rd, 2014.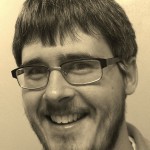 Unusual two-way rebus, where a pair of BIT squares on the downs form a QUARTER on the acrosses.
Untitled by Josh Knapp. The New York Times, December 6th, 2014.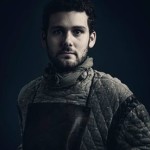 Remember, kids: the three most important things in a freestyle grid are 1) quality fill, 2) quality fill, and 3) quality fill.
Untitled by John Lieb. The Los Angeles Times, December 25th, 2014.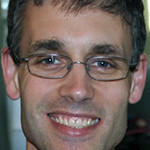 Nominating this for CotM feels a bit like nominating "Napoleon Dynamite" for Best Picture, but there it is. The goofy charm of the word ELF sitting on the grid's seven three-square shelves won out in the end.
Untitled by Xan Vongsathorn. The New York Times, December 25th, 2014.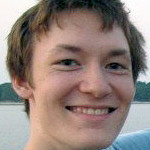 MIXED (NUT)S is the theme, with each of the six possible permutations of those three letters occupying a rebus square.
And the winner is…
.
.
.
.
.
.
.
.
.
.
.
.
.
.
.
.
.
.
.
.
.
.
.
.
.
.
.
.


Pete Muller for Road Trips.
A stunning meta, and the only puzzle at Crossword Fiend to get a perfect score in 2014 (out of over 1,000 crosswords that passed the 10-vote threshold).
The solver is given a mix tape for each of three road trips, and told that they're looking for a famous band. Solution: each of the songs on the three tapes references a geographic location in the U.S.; driving those three routes on separate trips, your car would spell out the "NIИ" logo of meta answer Nine Inch Nails.
Crushed me that I was unable to puzzle that one out, but its originality and execution make it a clear choice among tough competition for December's Crossword of the Month.
Full list of Crossword of the Month winners:
December 2014 — Pete Muller, Muller Monthly Music Meta
November 2014 — Tom McCoy, The New York Times
October 2014 — Caleb Madison, American Values Club Crossword
September 2014 — Peter Broda, Fireball Crosswords; Francis Heaney, MGWCC (tie)
August 2014 — Josh Knapp, The Washington Post
July 2014 — David Phillips, The New York Times
June 2014 — Patrick Blindauer, www.patrickblindauer.com
May 2014 — Sam Donaldson, Fireball Crosswords
April 2014 — Patrick Blindauer, www.patrickblindauer.com
March 2014 — Brendan Emmett Quigley, American Values Club Crossword
February 2014 — Neville Fogarty, www.nevillefogarty.wordpress.com
January 2014 — Peter Broda, The Cross Nerd
December 2013 — Francis Heaney, American Values Club Crossword
November 2013 — Pete Muller, Muller Monthly Music Meta
October 2013 — Francis Heaney, American Values Club Crossword
September 2013 — Anna Shechtman, American Values Club Crossword