Here are my five nominees for Crossword of the Month for November 2014. Note that if a puzzle requires a subscription to solve, clicking on the title below will lead to a review of the puzzle. If no subscription is required, clicking on the title below will lead to the puzzle itself.
In chronological order, our five nominees are:
Untitled by Trip Payne. The New York Times, November 1st, 2014.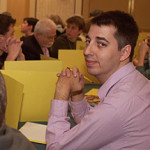 Smart theme idea and typically well executed, and with an amusing history you can read by clicking the title.
Ballot Boxes by Liz Gorski. Crossword Nation, November 3rd, 2014.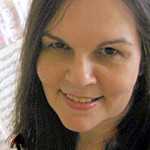 We've seen things go in box form before, but it's not usually a 2×3, and they're not usually symmetrical, and there aren't usually this many of them, and the revealer doesn't usually fit so well right across the middle, and the end result doesn't always visually resemble the revealer (a ballot). Whew!
Mind the Gaps by Patrick Berry. Fireball Crosswords, Wednesday, November 5th, 2014.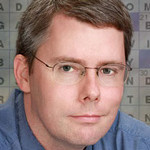 Finely-wrought metapuzzle whose missing letters spell an apt phrase.
Colorful Characters by Tom McCoy. The New York Times, November 9th, 2014.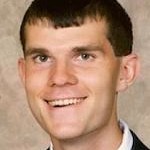 Only this constructor's seventh published crossword, if I'm counting right. Like hitting for the cycle in your seventh Major League game.
Open Up! by Tyler Hinman. American Values Club Crossword, November 26th, 2014.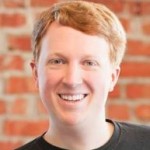 One of the quickest solvers in the country shows that he's also one of the best constructors. 24 windows of an Advent Calendar open up for the solver, bringing both disappointment and amusement (both on purpose).
And the winner is…
.
.
.
.
.
.
.
.
.
.
.
.
.
.
.
.
.
.

Tom McCoy for Colorful Characters.
A real thing of beauty: four large, colored letters appear in the grid, formed by self-referencing entries. For example, the J in the lower-right corner is formed by BERRY, RIBBON and MOON, but clued to "blueberry," "blue ribbon," and "Blue Moon." And this isn't arbitrary: that's a BLUE JAY (i.e. the letter J), which appears elsewhere in the grid.
The others are a YELLOW SEA (the letter C), a BLACK EYE (the letter I) and GREEN TEA (the letter T). And all four color-revealing phrases are placed symmetrically in the (lovely) grid, as is the helpful reveal FORM LETTERS.
If a three-hour movie is bad then it's bad, but if it's good then it's a grand thing. This ambitious and magnificent puzzle is that, and my choice for November's Crossword of the Month.
Full list of Crossword of the Month winners:
November 2014 — Tom McCoy, The New York Times
October 2014 — Caleb Madison, American Values Club Crossword
September 2014 — Peter Broda, Fireball Crosswords; Francis Heaney, MGWCC (tie)
August 2014 — Josh Knapp, The Washington Post
July 2014 — David Phillips, The New York Times
June 2014 — Patrick Blindauer, www.patrickblindauer.com
May 2014 — Sam Donaldson, Fireball Crosswords
April 2014 — Patrick Blindauer, www.patrickblindauer.com
March 2014 — Brendan Emmett Quigley, American Values Club Crossword
February 2014 — Neville Fogarty, www.nevillefogarty.wordpress.com
January 2014 — Peter Broda, The Cross Nerd
December 2013 — Francis Heaney, American Values Club Crossword
November 2013 — Pete Muller, Muller Monthly Music Meta
October 2013 — Francis Heaney, American Values Club Crossword
September 2013 — Anna Shechtman, American Values Club Crossword