Here are my five nominees for Crossword of the Month for December 2013. Note that if a puzzle requires a subscription to solve, clicking on the title below will lead to a review of the puzzle. If no subscription is required, clicking on the title below will lead to the puzzle itself.
In chronological order, our five nominees are:
"Turning 100" by Patrick Blindauer. www.patrickblindauer.com, Dec. 1st, 2013.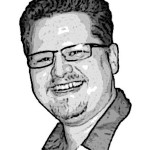 Timely and novel variation on the grid-entries-take-a-turn idea: in honor of the crossword puzzle's 100th birthday, entries turn at each letter C (since C=100).
"One Good Turn Deserves Another" by Patrick Berry. Fireball Crosswords, Dec. 5th, 2013.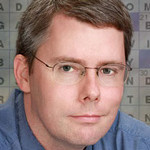 Another novel take on the same concept, with two new wrinkles: 1) grid entries are clued on their turns, but also create cluable words when they keep going straight, and 2) the ten pivot letters spell out an apt word for a "turning" puzzle: ROTISSERIE.
Untitled by David Steinberg. The New York Times, Dec. 12th, 2013.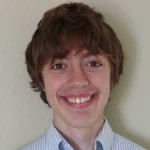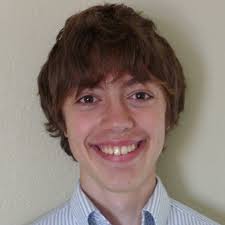 Inventive and unexpected theme trick, requiring solvers to erase all the R's in the grid to complete the puzzle.

"A Cut Above the Rest" by Jeff Chen. The New York Times, Dec. 15th, 2013.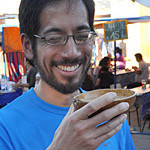 Polished construction with a great "aha moment": the word CUT is spelled out by its own letters above the rest of the grid.

"Seasonal Staff" by Francis Heaney. The American Values Club Crossword, Dec. 19th, 2013.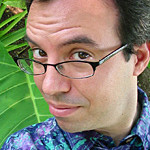 Many-layered masterwork with one beautiful and unexpected reveal after the next.

And the winner is:


Francis Heaney for "Seasonal Staff."
This is one of the very best contest crosswords I've ever seen and should be considered as a candidate for Crossword of the Year. Its concept and execution are both extremely high-level.
A candy cane conceals itself among thirteen two-way rebus squares which alternate between WHITE and RED on the acrosses. The thirteen down letters spell ROCK DUO at the WHITEs and LAGERS at the REDs, which clue the meta answers the WHITE STRIPES (famous rock duo) and RED STRIPES (Jamaican lagers).
In other words: the candy cane not only forms itself in the grid, but also clues its own component parts! Amazingly clever and creative idea.
This puzzle's novelty, intricacy, and series of revelatory moments make it the cruciverbal equivalent of a detective story, and make it my pick for December 2013's Crossword of the Month.
Full list of Crossword of the Month winners:
December 2013 — Francis Heaney, American Values Club Crossword
November 2013 — Pete Muller, Muller Monthly Music Meta
October 2013 — Francis Heaney, American Values Club Crossword
September 2013 — Anna Shechtman, American Values Club Crossword