Here are my five nominees for Crossword of the Month for November 2013. Note that if a puzzle requires a subscription to solve, clicking on the title below will lead to a review of the puzzle. If no subscription is required, clicking on the title below will lead to the puzzle itself.
In chronological order, our five nominees are:

"Veiled Invitation," by Pete Muller. Muller Monthly Music Meta, November 5th, 2013.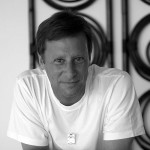 Stunningly original meta-crossword concept with fittingly skillful execution.
"Mark My Words," by Peter Gordon. Fireball Crosswords, November 6th, 2013.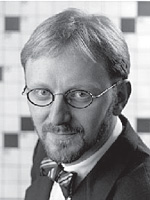 Another skillful meta-crossword, utilizing the accent marks found on various foreign words.
"Taylor Made" by Erik Agard. Glutton for Pun, November 6th, 2013.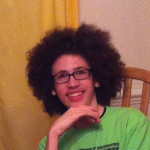 One of the very cleverest quotation puzzles of all time, if that's not damning with faint praise: the constructor forces the solver to feel the frustration expressed by a popular singer about crosswords and love (no joke).
Untitled, by Alan DerKazarian. The New York Times, November 7th, 2013.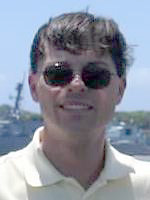 Elegant and intricate two-way rebus by a debut constructor.

"Seeing Double" by Trip Payne. Fireball Crosswords, November 20th, 2013.
Novel and magisterial construction by one of the all-time greats: each clue appears twice, defining two different entries.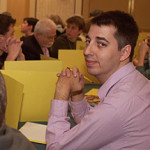 And the winner is:
Pete Muller for "Veiled Invitation."

The king among kings in a regal month for high-concept crosswords: an iconic, fifteen-word Fleetwood Mac lyric hides, one word per row, in fifteen grid entries.
Deceptively simple in concept and construction, requiring only a highlighted grid to explain, and obvious in retrospect — but so hidden-in-plain-sight that fewer than three dozen solvers managed to see what was right before their eyes.
Absolutely beautiful, and a clear winner, despite extremely elegant competition, for my pick as Crossword of the Month, November 2013.
Full list of Crossword of the Month winners:
September 2013 — Anna Shechtman, American Values Club Crossword
October 2013 — Francis Heaney, American Values Club Crossword
November 2013 — Pete Muller, Muller Monthly Music Meta