Here are my five nominees for Crossword of the Month for February 2015. Note that if a puzzle requires a subscription to solve, clicking on the title below will lead to a review of the puzzle. If no subscription is required, clicking on the title below will lead to the puzzle itself.
In chronological order, our five nominees are:
Man of Letters by Peter Gordon. Fireball Crosswords, February 1st, 2015.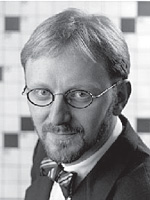 [Note: Due to logistical problems with blogging live metas, a contest crossword will be counted from this point forward here as being published during the month of its deadline, not the month of its actual publication (if they differ). This puzzle is the first example of this new policy.]
This unique meta uses a reverse letter bank: instead of focusing on what letters appear in the grid, the meta hinges on the six letters that don't make an appearance.
Untitled by Joe Krozel. The New York Times, February 3rd, 2015.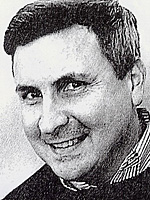 Like something out of Games Magazine's Pencilwise section from its 1980s heyday: each across entry is a word from an acronym or initialism, represented in its clue by an asterisk replacing its missing first letter.
Hush, Little Baby by Erik Agard and Amy Reynaldo. Fireball Crosswords, February 4th, 2015.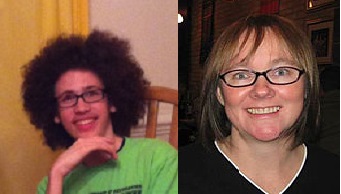 Eight silent letters in the grid spell the word CHILDREN, who should be, as the grid-spanning saying goes, SEEN AND NOT HEARD.
Untitled by Byron Walden. The New York Times, February 7th, 2015.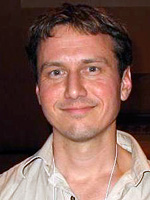 Majestic freestyle from one of the very best; the southeast corner in particular is mind-blowing.
Double-Headers by Andrew Ries. American Values Club Crossword, February 15th, 2015.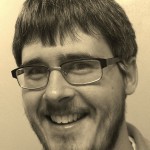 Schrödinger variant where the first letter of theme entries gets chopped, with an apt revealer.

And the winner is…
.
.
.
.
.
.
.
.
.
.
.
.
.
.
.
.
.
.
.
.
.
.
.
.
.
.
.
.
.
.
.
.
.
.


Byron Walden for Untitled.
This masterwork teems with what makes freestyles fun: unexpected letter combinations that make you think you've made a mistake even when you haven't; lively multiword entries; evil, misdirecting clues; and a ton of high-value letters (the four highest-value of which are amusingly clustered contiguously in that phenomenal southeast). Not to mention a lovely, efficient grid devoid
of cheater squares.
Beautifully crafted, and my choice for February 2015's Crossword of the Month.
Full list of Crossword of the Month winners:
February 2015 — Byron Walden, The New York Times
January 2015 — Jill Denny and Jeff Chen, The New York Times
December 2014 — Pete Muller, Muller Monthly Music Meta
November 2014 — Tom McCoy, The New York Times
October 2014 — Caleb Madison, American Values Club Crossword
September 2014 — Peter Broda, Fireball Crosswords; Francis Heaney, MGWCC (tie)
August 2014 — Josh Knapp, The Washington Post
July 2014 — David Phillips, The New York Times
June 2014 — Patrick Blindauer, www.patrickblindauer.com
May 2014 — Sam Donaldson, Fireball Crosswords
April 2014 — Patrick Blindauer, www.patrickblindauer.com
March 2014 — Brendan Emmett Quigley, American Values Club Crossword
February 2014 — Neville Fogarty, www.nevillefogarty.wordpress.com
January 2014 — Peter Broda, The Cross Nerd
December 2013 — Francis Heaney, American Values Club Crossword
November 2013 — Pete Muller, Muller Monthly Music Meta
October 2013 — Francis Heaney, American Values Club Crossword
September 2013 — Anna Shechtman, American Values Club Crossword