Here are my five nominees for Crossword of the Month for January 2015. Note that if a puzzle requires a subscription to solve, clicking on the title below will lead to a review of the puzzle. If no subscription is required, clicking on the title below will lead to the puzzle itself.
In chronological order, our five nominees are:
Untitled by Jill Denny and Jeff Chen. The New York Times, January 1st, 2015.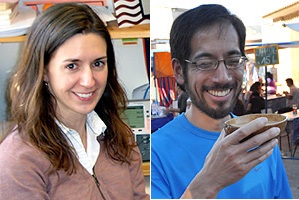 Power concept and execution from a husband-and-wife team.
Untitled by David Steinberg. The New York Times, January 2nd, 2015.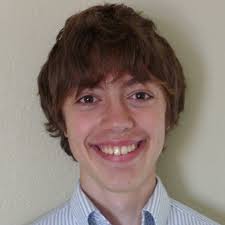 I have a strong freestyle preference against grids like this: extremely wide-open, database-driven, and highly compartmentalized. But I'm glad to make an exception for this masterpiece, whose center is especially impressive and clean.
Musical Buildup by Sam Ezersky. The Grid Kid, January 5th, 2015.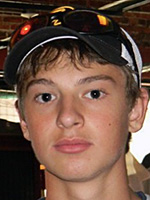 Ambitious and intricate music meta from one of the newest indie sites. If Pete Muller ever retires, The Grid Kid might reasonably fill his shoes.
Untitled by Timothy Polin. The New York Times, January 22nd, 2015.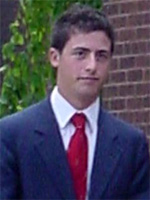 Are you a member of the Fifth Column? The theme entries in this unique theme concept are. They're all fifths (May, Jupiter, Deuteronomy, etc.) and they all fill five(!) columns in the grid. Amusing.
Hidden Gem by Evan Birnholz. Devil Cross, January 31st, 2015.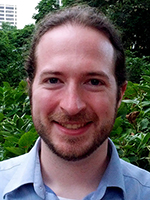 Meta with a nice a-ha moment; I won't comment on it specifically since it's still live until February 6th.
And the winner is…
.
.
.
.
.
.
.
.
.
.
.
.
.
.
.
.
.
.
.
.
.
.
.
.
.
.
.
.
.
.
.
.
.



Jill Denny and Jeff Chen for Untitled.
Sometimes the best way to generate a new idea is to combine two known ideas, and that's what we've got here.
You've perhaps seen puzzles where the placement of two entries (or parts of entries) suggest a phrase, such as TWO stacked beneath the letters PAR here suggesting "two under par."
Less familiar but still known is the idea of part of an entry clued as if it were something else logically inferable, as with TWO replacing the word "Eagle" in the entry THE TWO HAS LANDED.
Completely unique, as far as I know, and very beautiful, is combining the two like this. The solver must realize that the words EAGLE, BOGEY and BIRDIE are to replace the number ONE or TWO depending on whether they lie under or over the letters PAR. And the crossword gods indicated their approval for the idea by providing the perfect 15-letter revealer, PAR FOR THE COURSE.
This is a beautifully multi-layered theme idea, maximized skillfully by the constructors, and my choice for January 2015's Crossword of the Month.
Full list of Crossword of the Month winners:
January 2015 — Jill Denny and Jeff Chen, The New York Times
December 2014 — Pete Muller, Muller Monthly Music Meta
November 2014 — Tom McCoy, The New York Times
October 2014 — Caleb Madison, American Values Club Crossword
September 2014 — Peter Broda, Fireball Crosswords; Francis Heaney, MGWCC (tie)
August 2014 — Josh Knapp, The Washington Post
July 2014 — David Phillips, The New York Times
June 2014 — Patrick Blindauer, www.patrickblindauer.com
May 2014 — Sam Donaldson, Fireball Crosswords
April 2014 — Patrick Blindauer, www.patrickblindauer.com
March 2014 — Brendan Emmett Quigley, American Values Club Crossword
February 2014 — Neville Fogarty, www.nevillefogarty.wordpress.com
January 2014 — Peter Broda, The Cross Nerd
December 2013 — Francis Heaney, American Values Club Crossword
November 2013 — Pete Muller, Muller Monthly Music Meta
October 2013 — Francis Heaney, American Values Club Crossword
September 2013 — Anna Shechtman, American Values Club Crossword