Here are my five nominees for Crossword of the Month for July 2014. Note that if a puzzle requires a subscription to solve, clicking on the title below will lead to a review of the puzzle. If no subscription is required, clicking on the title below will lead to the puzzle itself.
In chronological order, our five nominees are:
Untitled by Luke Vaughn. The New York Times, July 3rd, 2014.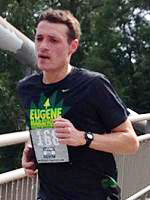 The 11 states on which MOUNT ST. HELENS rained ash in 1980 are represented by 11 ASH rebus squares in this excellent debut puzzle.
Check Your Privilege by Brendan Emmett Quigley. www.brendanemmettquigley.com, July 17th, 2014.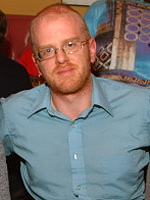 Amusing take on the "check your privilege" meme, where WHITE (on the acrosses) and MAN (on the downs) cross each other (a further play on "checking," the cruciverbal term for two letters crossing in the grid).
Untitled by Joel Fagliano. The New York Times, July 22nd, 2014.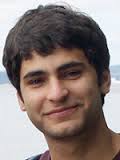 A novel and subtle theme: seven words are both crossed and cross-referenced in the grid, forming in-the-language words and phrases no matter which one you start with.
Untitled by David Phillips. The New York Times, July 24th, 2014.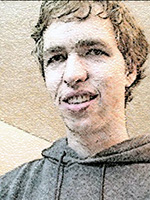 An extremely impressive grid punctuates this clever take on the letters-in-black-squares concept.
Sour Notes by Andy Kravis. Fireball Crosswords, July 24th, 2014.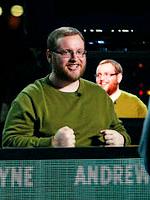 A fine rendering of the swap-letters-between-entries theme idea, and on a grand scale.
And the winner is…
.
.
.
.
.
.
.
.
.
.
.
.
.
.
.
.
.
.
.




David Phillips for Untitled.
The Rolling Stones song "Paint It, Black" forms the basis for this beautiful debut puzzle: the word IT goes into adjacent pairs of black squares four times, completing the grid as clued. Even if you're familiar with the letters-in-black-squares idea, the "aha" moment is amazing since, at first glance, that would seem to make the grid too wide open to be possible. But the constructor pulled it off.
Since I gave this puzzle an A- when blogging it at Rex Parker's site and the above-nominated Joel Fagliano puzzle an A, it may seem odd to give this one the nod. But the ambition and difficulty of making this theme work, and the elegance with which it was handled — note the symmetrical placement of the grid's four ITs, and the lack of other ITs in the grid — make it my choice for July's Crossword of the Month.
Full list of Crossword of the Month winners:
July 2014 — David Phillips, The New York Times
June 2014 — Patrick Blindauer, www.patrickblindauer.com
May 2014 — Sam Donaldson, Fireball Crosswords
April 2014 — Patrick Blindauer, www.patrickblindauer.com
March 2014 — Brendan Emmett Quigley, American Values Club Crossword
February 2014 — Neville Fogarty, www.nevillefogarty.wordpress.com
January 2014 — Peter Broda, The Cross Nerd
December 2013 — Francis Heaney, American Values Club Crossword
November 2013 — Pete Muller, Muller Monthly Music Meta
October 2013 — Francis Heaney, American Values Club Crossword
September 2013 — Anna Shechtman, American Values Club Crossword