Here are my five nominees for Crossword of the Month for May 2014. Note that if a puzzle requires a subscription to solve, clicking on the title below will lead to a review of the puzzle. If no subscription is required, clicking on the title below will lead to the puzzle itself.
In chronological order, our five nominees are:
Click Language by Ben Tausig. Ink Well Crosswords, May 13th, 2014.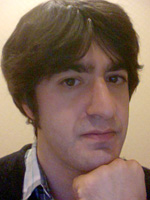 Ink Well closes its doors this month after a stellar 10-year run, and series author Ben Tausig is not going gently into that good night. Instead he's "Going Out on Top," as a recent Ink Well puzzle title reads, with a torrent of witty theme ideas — such as here (see also below), where a relevant famous name reveals itself in an apt way.
Little Big Puzzle by Erik Agard. Glutton for Pun, May 21st, 2014.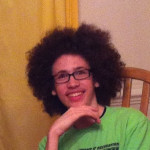 Newspaper puzzles need to be a certain size, but web puzzles can expand or shrink to the natural state their theme demands. With great elegance, this amusing trifle does just that.
Untitled by Peter Wentz. The New York Times, May 24th, 2014.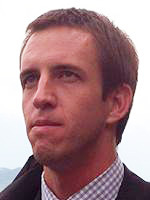 Another incredible freestyle grid from this constructor. Note the staggered 13s that don't intersect a single three-letter entry, plus the nifty 5×5 boxes in the upper left and lower-right corners.
Space Elevator by Ben Tausig. Ink Well Crosswords, May 27th, 2014.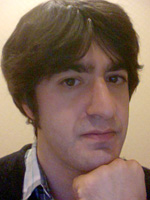 The second nominated Ink Well from the feature's farewell month, with a theme so subtle that I missed it in my review. Hint: there's a reason those nine-letter theme pairs are stacked like that.
What's in the Box? by Sam Donaldson. Fireball Crosswords, May 28th, 2014.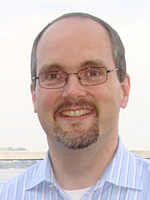 These days, Schrödinger puzzles need a novel twist to make the list. This one delivers.
And the winner is…
.
.
.
.
.
.
.
.
.
.
.
.
.
.
.
.
.
.
Sam Donaldson for What's in the Box?

This puzzle's lovely insight is to split the word PANDORA into P AND/OR A, and then put that into Schrödinger squares that read PA across and either P or A down — in other words, such a square becomes a P/AND/OR/A's box, reading once as PA, once as P, and once as A. Very, very nice.
This is a beautiful and unique idea for a crossword theme. Even right now as I'm typing out the description of this puzzle I can't shake the "I really wish I'd thought of that myself" feeling.
And then you have the precise and maximized execution: all three theme entries contain two Pandora's Boxes instead of just one; the Schrödinger clues are strong; and the fill is excellent, not suffering at all from all that theme activity.
This is the strongest theme crush I've had on a crossword yet this year. Its unique hook and pristine execution make it my pick for May 2014's Crossword of the Month.
Full list of Crossword of the Month winners:
May 2014 — Sam Donaldson, Fireball Crosswords
April 2014 — Patrick Blindauer, www.patrickblindauer.com
March 2014 — Brendan Emmett Quigley, American Values Club Crossword
February 2014 — Neville Fogarty, www.nevillefogarty.wordpress.com
January 2014 — Peter Broda, The Cross Nerd
December 2013 — Francis Heaney, American Values Club Crossword
November 2013 — Pete Muller, Muller Monthly Music Meta
October 2013 — Francis Heaney, American Values Club Crossword
September 2013 — Anna Shechtman, American Values Club Crossword