Here are my five nominees for Crossword of the Month for February 2014. Note that if a puzzle requires a subscription to solve, clicking on the title below will lead to a review of the puzzle. If no subscription is required, clicking on the title below will lead to the puzzle itself.
In chronological order, our five nominees are:
The Dark Side by Merl Reagle. The Washington Post et al., Feb. 2nd, 2014.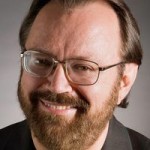 Theme-packed Groundhog Day idea from one of the all-time master constructors.
Untitled by Joe Krozel. The New York Times, Feb. 6th, 2014.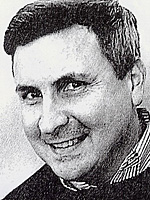 Japanese loan words to English get an amusing second hearing.
The Post Puzzler #202 by Trip Payne. The Washington Post, Feb. 16th, 2014.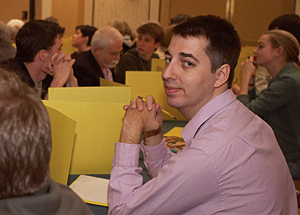 Beautiful freestyle puzzle with a wide-open center and many marquee entries.

A Word From Our Sponsors by Neville Fogarty. www.nevillefogarty.wordpress.com, Feb. 21st, 2014.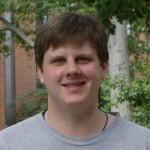 A tiny grid (10×10 squares) conceals a lovely meta concept.
Untitled by Stan Newman. The New York Times, Feb. 27th, 2014.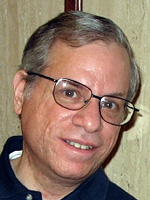 Snarky quote puzzle with the legendary constructor/editor's trademark super-clean fill (in a wide-open grid, to boot).
And the winner is…
.
.
.
.
.
.
.



.
.
.
Neville Fogarty for A Word From Our Sponsors.
Good things come in small packages, and that includes this clever meta idea. Which I won't ruin in case you want to solve it (link above), but its a-ha moment and timeliness make it my choice for February's Crossword of the Month.
Full list of Crossword of the Month winners:
February 2014 — Neville Fogarty, www.nevillefogarty.wordpress.com
January 2014 — Peter Broda, The Cross Nerd
December 2013 — Francis Heaney, American Values Club Crossword
November 2013 — Pete Muller, Muller Monthly Music Meta
October 2013 — Francis Heaney, American Values Club Crossword
September 2013 — Anna Shechtman, American Values Club Crossword