Lou Reed died on October 27th, and a mere four days later Brendan Emmett Quigley has his tribute crossword up. It's getting competitive out there.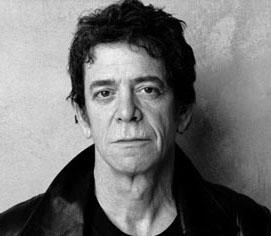 Crossword constructors have an ambivalent relationship to tribute puzzles: on the one hand, this is our art form, and if someone we admire passes away it's natural we'd want to honor them through our art, as a songwriter or poet would.
On the other hand, it's a crossword puzzle, which may be viewed as too unserious a medium for honoring the dead. When I wrote weekly crosswords for a well-known entertainment magazine I was expressly forbidden from writing tribute puzzles for exactly that reason. Article about George Harrison's death? Sure. Crossword about it? No thanks.
But if you're going to do it, do two things: 1) get there first, like Brendan does here, and 2) don't just cram in a bunch of song/movie/book titles, which is the obvious way to play it. Find something a little more subtle, as Brendan does at the above link, where he uses a Lou Reed quote about music as his theme.