Here are my five nominees for Crossword of the Month for November 2016. Note that if a puzzle requires a subscription to solve, clicking on the title below will lead to a review of the puzzle. If no subscription is required, clicking on the title below will lead to the puzzle itself.
In chronological order, our five nominees are:
DJ Set by Brendan Emmett Quigley. www.brendanemmettquigley.com, November 10th, 2016.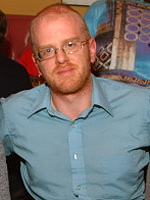 DJs spin records, and four eight-letter records spin herein.
Clothes That Fit by Joel Fagliano. The New York Times, November 13th, 2016.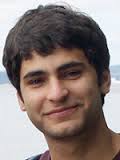 Reaglesque take on what constitutes apt clothing: the aerobics instructor wears PANTS AND A SWEATER, for instance, while the lawyer sports a SUIT AND BRIEFS. Most amusingly, the reptile expert dons the triple-decker TURTLENECK, BOA, AND CROCS.
Untitled by Jim Peredo. The New York Times, November 16th, 2016.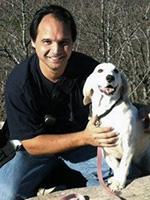 Make 'em laugh, right? Theme entries contain TV fight scene sounds — BANG, BAM, POW and WHAM — and then 16 NA bigrams in the grid form the familiar musical intro to the kicker entry, BATMAN, the show that used those fight scene sounds.
Believe It by Matt Jones. Jonesin' Crosswords, November 28th, 2016.

Skepticism serves solvers of this puzzle well.

Untitled by Molly Young. The New York Times, November 30th, 2016.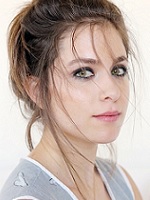 Eye gadgets re-imagined as i-gadgets; Apple's new colander is the iSTRAIN, for instance, while their new tracking device is the iSHADOW.
I was prepared to scratch this one off the list if it'd been done before, but surprisingly it had not. A nice find.
And the winner is…
.
.
.
.
.
.
.
.
.
.
.
.
.
.
.
.
.
.
.
.
.
.
.
.
.
.
.
.
.
.
.
.
.
.
.
.
.
.
.
.
.
.
.


Matt Jones for Believe It.
The central FACT-CHECK tells solvers what did not happen in this puzzle, as every single clue is incorrect! But close enough to be at least semi-plausible.
Many were easy: [Bungling] certainly isn't right for ADEPT, while ["___ Like the Wind" ("Dirty Dancing" song)] yielded HES instead of the correct SHES. But others took a moment: [Did 100 kph in a 70 mph zone, e.g.] leads to SPED, which a solver might easily skate over without realizing it's wrong.
Timely and amusing, and my choice for November 2016's Crossword of the Month.
Full list of Crossword of the Month winners:
November 2016 — Matt Jones, Jonesin' Crosswords
October 2016 — Pete Muller, Muller Monthly Music Meta
September 2016 — Jonathan M. Kaye, The New York Times
August 2016 — Ben Tausig, American Values Club Crossword
July 2016 — Byron Walden, American Values Club Crossword
June 2016 — Erik Agard, Glutton for Pun
May 2016 — Dan Schoenholz, The New York Times; Andrew Zhou, The New York Times (tie)
April 2016 — Francis Heaney, American Values Club Crossword
March 2016 — Andrew Ries, Aries Puzzles
February 2016 — Jacob Stulberg, The New York Times
January 2016 — Andrew Ries, Fireball Crosswords
December 2015 — Patrick Berry, The Wall Street Journal
November 2015 — Evan Birnholz, American Values Club Crossword
October 2015 — Christopher King, Chris Words
September 2015 — David Steinberg, Chronicle of Higher Education
August 2015 — Patrick Berry, MGWCC
July 2015 — Jeff Chen, American Values Club Crossword
June 2015 — Erik Agard, American Values Club Crossword
May 2015 — Patrick Berry, Fireball Crosswords
April 2015 — Joe Krozel and Timothy Polin, The New York Times
March 2015 — Jeremy Newton, The New York Times
February 2015 — Byron Walden, The New York Times
January 2015 — Jill Denny and Jeff Chen, The New York Times
December 2014 — Pete Muller, Muller Monthly Music Meta
November 2014 — Tom McCoy, The New York Times
October 2014 — Caleb Madison, American Values Club Crossword
September 2014 — Peter Broda, Fireball Crosswords; Francis Heaney, MGWCC (tie)
August 2014 — Josh Knapp, The Washington Post
July 2014 — David Phillips, The New York Times
June 2014 — Patrick Blindauer, www.patrickblindauer.com
May 2014 — Sam Donaldson, Fireball Crosswords
April 2014 — Patrick Blindauer, www.patrickblindauer.com
March 2014 — Brendan Emmett Quigley, American Values Club Crossword
February 2014 — Neville Fogarty, www.nevillefogarty.wordpress.com
January 2014 — Peter Broda, The Cross Nerd
December 2013 — Francis Heaney, American Values Club Crossword
November 2013 — Pete Muller, Muller Monthly Music Meta
October 2013 — Francis Heaney, American Values Club Crossword
September 2013 — Anna Shechtman, American Values Club Crossword